10 Tips To Decorate Your Walls
August 19, 2021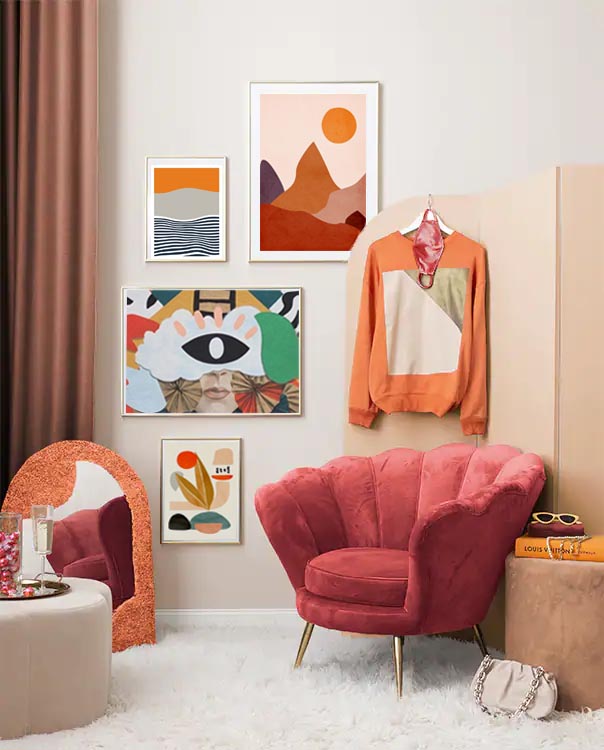 Tired and bored with the appearance of your walls? Time to change it and level up your wall decor. With different ways to decorate your walls, you will be able to create a dream home that you and your family will adore. If you are worried about the budget? Then there are affordable ways to achieve your goal without breaking the bank. 
For instance, the placement of the furniture can be changed from time to time to give your room a fresh look. This is one of the easiest and cheapest ways to give your home a new look. However, some may feel that rearranging the furniture pieces is not enough. Decorating the wall gives your room a big impact. This will make it personalized and will help you achieve the style that you like. 
A focal point of the room
One of the goals of homeowners and interior decorators is to create a focal point that will blow your mind! Even a simple design element can become a good focal point. These can draw the eye into the space and provide the viewer something to expect from the whole house.
Color palette as wall decor
Color palettes can be used to create beautiful walls. Although choosing the right color palette may be quite challenging. There are many colors, shades, and hues to choose from. If you are not sure what color to apply to your wall, then leave it as it is. Add wall decors and let them create the color palette of your walls.    
A finished appearance
Even if the wall is just painted plainly, the addition of wall decors will give it a complete or finished appearance. Do not let your wall appear incomplete and rough around the edges. Any wall decor can complete your wall decoration project.
Tips to make your room awesome
Here are some tips and ways that you can do to your home. They are easy to follow and can totally upgrade your home interior. 
Always plan before starting any wall decorating project. If the planning is well executed then the output will be of good quality. You will also be able to save time, money, and effort.

Bring out all the wall decors or any decor from the storage. Many of them can still be used.

Paint the walls with vibrant colors to create a fun atmosphere. 

Not all homeowners are into the colorful interiors. Many still prefer to use white as this evokes cleanliness and purity inside your home. This color also provides a minimalist appearance that will make any home cozy and comfortable. 

Picture frames and wall galleries are attractive. They can also create impressive wall art. In addition to these, the display of your photos can create memories. 

Add texture on the walls with posters and other wall decors. 

Create a pattern by adding outlines on the walls with the use of a cardboard model.

Decorate the wall with your family. This is another way to spend quality time with them. In addition to these, you may also ask for their suggestions for decorating your house.

Add abstract art as these will make the room look vibrant and interesting. 

Create a focal point with the use of large artwork.