A Festive Christmas Celebration This Year
November 15, 2021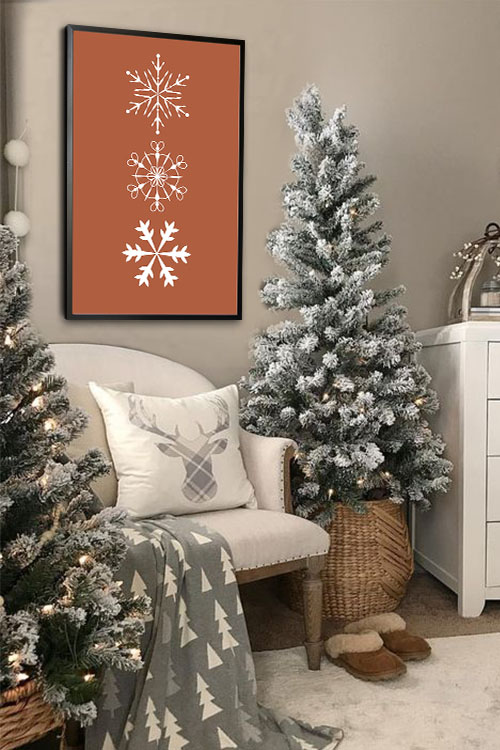 With a few weeks left before Christmas, you may already have completed shopping for gifts to be given to your loved ones. Decors are all around us amidst the COVID 19 virus still lurking like a rat waiting for its chance to steal food. However, it is still not too late to make your home perfect for the holidays. In fact, there are tons of ideas and inspiration that you can use to prepare your home for the Christmas celebration this year and make it look and feel festive. With the classic red and green color scheme that we have known since childhood, you can give it a twist and turn to create an eye-catching Christmas-themed interior for a perfect and memorable Christmas. 
Classic with a twist
Many people love the classic. Why not? There are many elements in the style that would remind you of your childhood. Although the concept is a bit non-specific, it still gives many homeowners and designers goosebumps as they recall their past. Classic design style suits almost anything. Black and white is probably the most popular theme that can easily give your interior a classic look for the holidays. 
Boosting the standard
When it comes to interior decoration, there will always be standards that would serve as a basis for other design styles. Sticking with the traditional is not bad. However, some people may find this a bit dull and boring as many are looking for something new and creative. For instance, the addition of Christmas accessories in candy colors will give any room a modern and stylish look. You can also add ribbons if you feel a little crafty. 
Less is more
Less is not a bad idea, unlike what others think. Here are a few minimalist decorating ideas that can truly give a great look to your home. 
Fewer items used, the better. This is the whole idea of using a minimalist design style. 

Buy Christmas trees that come with lights. Arranging the lights may be quite a challenge for some. With this, you will spend less time arranging the lights for your trees. 

Do not use too many colors as this will make your home look chaotic. Use shades of a few chosen colors so that these will give you a trendy and chic interior. 

Use fruits and vegetables as decoration. These will save you money and your home will also have a fresh and natural feel and smell. 

Use one color of lighting for your Christmas tree as it can make a calm and relaxing vibe. 

A simple pinecone can be used as a decoration. Fill a plate or bowl with pinecones along with candies for a more wonderful holiday vibe. 

Use ribbons to decorate the tree or your surroundings. 
Materials for Christmas
Christmas decors need not have to be made from soft materials all the time. The use of metal pieces as the decor has proven to be a perfect choice. Metal decors look best with dark interiors as they can be highlighted. 
Flowers are still great
Want to add life to your home for the holidays? Use simple flowers or wreaths for a look that you have been longing for. You can place them anywhere and they would still look great. Add them to the door, window, or you can create a centerpiece of flowers for a warm and comfortable living space. 
Let it snow!
Snowflakes are some of the favorite Christmas decors. Hang them on the wall or the curtain and do not just use one size.