A Nostalgic Atmosphere With Retro Poster
October 11, 2021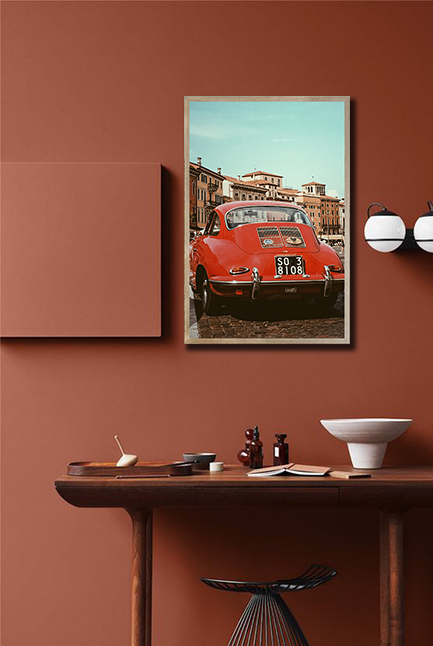 Travel back in time with the beauty of retro posters. These posters will not only make a wonderful accent to your walls but will also set a nostalgic vibe. Would it be great to bring back your childhood memories and reminisce the times when you were still doing fun and exciting activities? Retro style covers several decades of styles and it often describes an interior decoration of mixed styles and objects that are influenced by trends and styles from the past. 
The beauty of retro-themed posters
Creating a retro design style in your own home or space is a unique way to bring back the old times. The retro design style has been inspired by the events and activities after World War 2. A time when a lot of people try to spread love, peace, and freedom in any way possible. 
The designs depicting the retro style are usually fun and lively. It is common to see images in bright colors, wild designs, and an overall sense of talent. Retro posters also depict the same ambiance when added to the room. The images featured are loud and funky. 
Retro posters will definitely help you achieve a nostalgic atmosphere. The colors are truly captivating. You will often see images in popular retro colors such as mustard yellow and combinations of brown, black and white, orange and red. Pink and purple are also obvious in retro posters. 
With the addition of these posters on your walls, you will be able to create a cozy and cheering vibe. Remarkably, the room will have a nostalgic and elegant feeling that cannot be matched by other posters. Retro posters are perfect if you want to cherish memories and reminisce the days you spent in your grandma's home. 
Achieve a retro design style
The retro interior design style is one of the epic styles in the history of design. It marks the end of World War 2 and the beginning of an amazing era in the world of construction and design. Retro design style aims to be nostalgic and elegant. It is a way for people to reminisce their past and embrace their youth with the addition of old and vintage pieces of furniture, cushions, wall art, and fabric. 
Retro posters feature images from different times that can create a wonderful and remarkable timeline throughout history. The objective of retro posters is to create a space that evokes pleasant memories to create a familiar and comfortable environment. 
Feeling psychedelic? The colors and designs of retro posters evoke a special beauty that depicts the lifestyle and activities of many people during the era. Retro posters are simply stimulating and tantalizing. Having these posters in your room will definitely make you travel back in time. A time when fun and excitement never ends. 
Final thoughts
Decorating your home is a great project to do with your loved ones. In fact, there are various styles to choose from. If you are looking for an interesting way to combine the past with the present, a retro design style will surely do the trick. This style can easily be achieved with posters along with other decorative items the represents both the past and the present.