Achieve a Nature-Themed Look In Your Home
October 21, 2021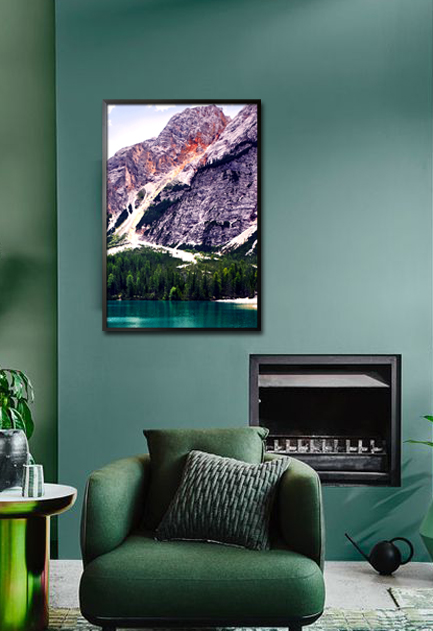 The addition of nature into your home has been one of the desires of many homeowners and designers over the years. Humans love nature and the benefits that they evoke. These are some of the reasons why they want the look to be part of their homes. The natural and organic appeal of elements makes us feel calm, at peace, and inviting. These days, the problems we encounter with the environment encourage us to have a natural theme. As such, we can still enjoy the benefits of nature even if the situation of the planet is dwindling. Here are some ideas on how to bring nature to your home.
Choose the natural element that will calm you
Nature is always associated with the outdoors and it is not impossible for us to bring the elements to our homes. Some of the elements that you can highlight in your room are plants, flowers, wood, cotton, and others. Choosing the materials that reflect your personality is the first step for bringing them into your home. Decorating the walls is also a great idea since the decors can be the focal point. The key is to choose the natural elements that incorporate your style and will connect you with your interior. 
Wood as a finish
Many homeowners believe that wood is the only material that can be finished to look like any other material, like marble. You can also leave it unfinished to bring its natural beauty along with its imperfections. In fact, the addition of wood is one of the easiest ways to achieve a nature-themed interior. The material can also create a rustic feel that will make your interior warm and cozy. 
Natural wood furniture pieces
Over the years, wood furniture has been widely used by homeowners and designers. They are durable, attractive, and can be finished in various ways. If you prefer a rustic and country appeal, choose artisan-crafted furniture. You may also add antique furniture pieces to have a nostalgic vibe. If you want to have a modern appeal, select wood furniture with minimal lines that is also free from any ornamentation. 
Natural material in the bathroom
The bathroom, a perfect sanctuary where you can relax and get rejuvenated. Connecting yourself with water can calm your mind and body. The addition of natural materials can also complete the overall appearance of your bathroom. Wooden walls may give it a sauna-like appearance, while the presence of minimal fixtures and natural light can give a life-changing experience. 
Flowers and floral prints 
Wood and stones are not the only natural materials that you can add to your interiors. Flowers and plants are also perfect decorations that will bring you closer to nature. Whether you are talking about natural or artificial flowers, they both evoke beauty that will make your interior bright and warm. Of course, it is better to use natural ones as there are many benefits that can be obtained. Add potted flowers to your side tables, console table, or dining room table. You will be surprised to have that summer feel at any time of the day. 
Final Thoughts
Decorating your interior is one of the best ways to add value to your home. Nature-themed rooms are a perfect way to bring out the beauty of the environment. With flowers and floral prints, you can easily make any room look vibrant that you and your family will love.