Adorable Wall Art Ideas For Your Space
October 4, 2022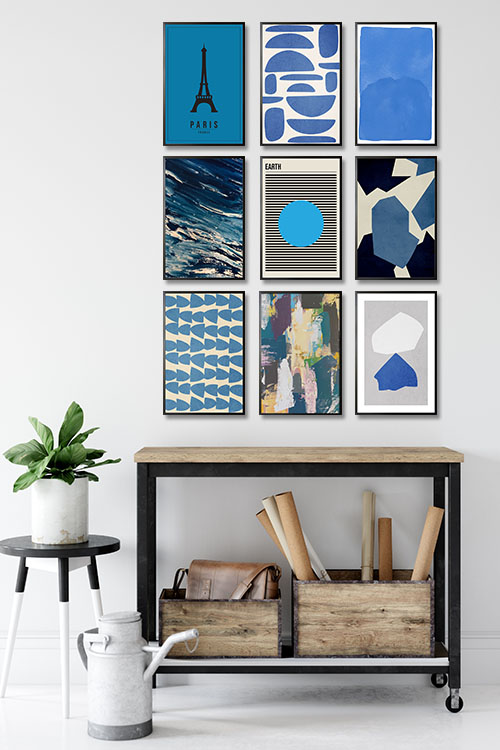 Have you ever asked yourself what to display on your walls? Looking at your plain wall, you may see it as a blank canvas with limitless possibilities. Creating wall art is a fantastic way of adding a focal point and personality to your room. 
Wall art is the life of any room. Beautifully designed wall art attracts any room and creates a fun and cozy vibe that its audience will enjoy. A wonderfully designed wall gallery of photos or trendy posters can transform the interior appearance of any room or space. 
The importance of wall art in every home
Walls can function in both aesthetics and structure of any building. Walls bring a room together and make everything look more cohesive. Designing and creating wall art is one of the ways to make the room look more exciting. 
In many instances, the wall art is thought and planned last and usually after all the other decorations have been placed. Many homeowners do not even consider adding wall art as they are already satisfied with the color and appearance of a plain wall. On the contrary, a blank wall is like a canvas where art should be painted.
Plain walls
Staring at an empty wall has never been fun. Blank walls give you an opportunity for limitless design ideas. Properly planned and designed wall art can make any room look unique. Many designers and homeowners consider adding wall art to their rooms or space by displaying trendy posters and personalized prints.
One of the exciting ways to add wall art to your design is by creating a wall gallery of posters. This can evoke a nostalgic atmosphere that is perfect for the family. Using different posters and photographs, an attractive collage can create compelling wall art. Frames used in photos and prints greatly help design and decorate the wall. You can feature a similar color palette or consider using different colors.
Creating a wall art
Choosing the right color for the rooms is a challenge many homeowners face. Sometimes selecting the color you love and applying it to the walls is enough. However, this is not always the case, as you are still staring at a dull wall. 
Wall art can instantly create a focal point that its audience will enjoy. Think of wall art as a magnet that can draw the attention of anyone who sees it. They can eventually be the center of attraction in any room, such as wall art created in the living room or the bedroom.
Moreover, wall art can add texture to any room with 3D art, like sculptures. These artworks can give depth to the room by creating an illusion that there are more layers to unleash. Many experts believe that rough textures must be added to create an intimate-looking interior. On the other hand, decors with smooth surfaces can create a sophisticated and classy-looking interior. 
Wall art can complete the appearance of the wall and room. It can give any room a sense of completeness. Your creativity can provide the walls with their function and appeal. Adding wall art is the best way to present any barrier to a makeover.