Attractive Art Posters For Your Home
June 15, 2021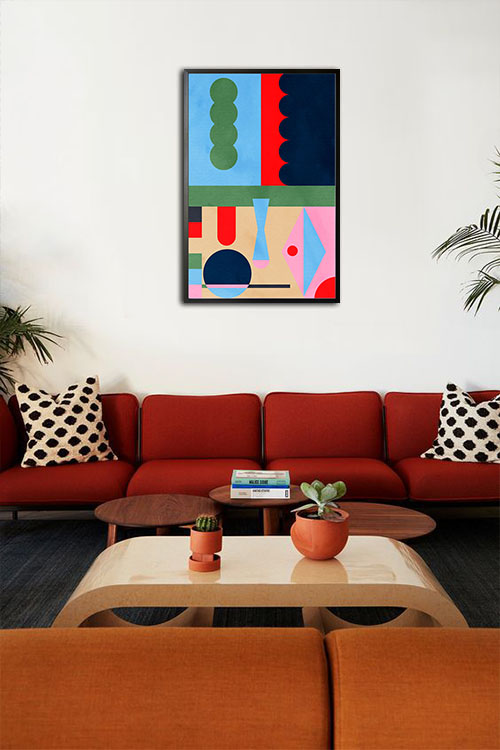 Art posters are impressive wall decors that can transform the overall appearance of any space. These posters may also reflect who and what you are. There are tons of poster designs available that will surely suit your needs. In Artdesign, there are dozens of art poster designs that will perfectly blend into your interior. 
Posters are not only used to advertise or promote products or services. They can also disseminate various information as well as make the interior look more interesting and appealing. Art posters feature some of the popular and not-so-famous artworks in the world. 
Art Posters, their beauty
Art posters represent the work of art by various artists around the globe. With the beauty these posters possess, they can be used to decorate your walls and make them look appealing. Many of the designs available can easily match and blend with the existing interior design style of your room. The colors also add life to any dull and boring wall. 
Classic art posters
These posters feature the timeless artworks that were created by famous artists in our history. This art can blend easily in any home and with any interior design style. Since they are prints, these art are more affordable than the original ones. With classic art posters, you will be able to have your own timeless collection to create a wall gallery.
Vintage art posters
One of the popular art designs these days. Vintage art posters feature artwork that was created from the 19th through the mid-20th century. Vintage posters are considered to be the original form of advertising. They were displayed in public places to promote products, services, or events. These days, vintage art posters are used as wall decorations in homes, offices, and other establishments. 
Modern art posters
These are designs that are not understood by many. Yet, these posters represent the personality of the owner. The colors and designs can make any living space look more attractive and unique. 
Abstract posters
These posters usually contain bold or pastel colors and highlight motifs, such as shapes, curves, doodles, and others. The meaning or interpretation of abstract art greatly depends on the audience. 
Watercolor art posters
The highlight of these posters is the bright translucent colors. The colors are combined with smooth lines that make the interior look light and cozy. In addition to these, the watercolor art posters contain soft hues of colorful splashes. These posters are perfect to be displayed in the baby room and the main bedroom. 
Art Deco posters
These posters are rich in colors, smooth lines, geometric, and symmetrical forms. These elements show the combination of traditional art forms and the machine age. The style appeared in Paris in 1925 and was popular until 1945. 
Pop Art posters
The pop-art movement began in the 1950s in Great Britain and the United States later on. This is the period when many artists started to seek inspiration in the world around them. The art was greatly influenced by mass culture which includes advertising, cartoons, comics, and cinemas. 
Doodle Art poster
A simple drawing created unconsciously while a person's mind is occupied with other matters. It is considered unique and different as the form resembles a child-like illustration. Doodle art was originally created with pencils. However, these days. 
Movie art posters
These posters feature the released movies and contain images, movie titles, and names of casts. They also may contain quotes, messages, mottos, and others.