Bedroom Posters For A Cool Environment
February 22, 2021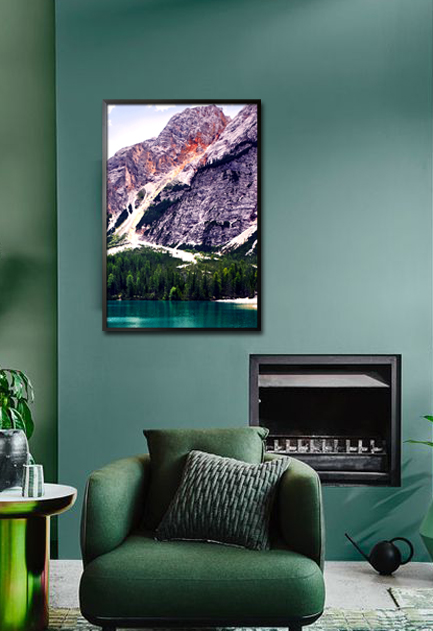 Bedroom posters can evoke a lot of effects. The beauty of these designs can simply make the room ideal for resting, working, eating, or even learning. Posters are not only great for display, but they are also highly recommended to create a cool and wonderful environment. 
The bedroom is one of the rooms in every home that can have multiple functions. As such, the room deserves an upgrade to make it more conducive for its functions. Decorating with bedroom posters can make it more attractive and interesting. In addition to these, the right bedroom posters can also create an atmosphere that is calming and relaxing. Read on to learn more about the beauty of bedroom posters and the effects they create.
Decorating the empty walls of the bedroom with posters
The big, blank wall of the bedroom can be a little intimidating. Sometimes decorating can be challenging as there are many options available. Artdesign has a wide range of high-quality trendy and affordable poster collections that can make the room more attractive and interesting. The easiest solution? Fill up space with wall art. The good thing about wall art is that they not only make the wall look lovely. They also can set the right atmosphere for the bedroom. 
If you are looking for some easy ways to add life to your bedroom walls, you may want to grab some bedroom posters and display them on the walls. There are tons of bedroom posters to choose from. These bedroom posters are interesting and they can truly level up your game. 
Since the bedroom is primarily used for sleeping and relaxing, pick bedroom posters that have cool colors such as green and blue. These colors are known to evoke a relaxing and calming atmosphere that will help you have a good night's sleep. 
The ideal bedroom posters for a great interior
Decorating with bedroom posters is one of the best ways to level up the room's appearance. There are actually many poster designs available that are highly recommended in the bedroom. For instance, decorating the bedroom with posters of your favorite landscape or cityscape are perfect choices You may also choose nature-inspired posters to give the room a touch of nature.
Here are some interesting ideas on how to add bedroom posters for an amazing and interesting interior:
If you have a poster collection, it is recommended to frame it to make them more attractive.

Poster flair can also add beauty to the posters.

You may already have an existing color palette in your bedroom. Choose posters that will blend well with the colors of your room.

Go minimalist. Sometimes, being simple says a lot when it comes to room decorating. 

Another option in displaying the bedroom posters is to prop them up instead of hanging them.

A grouping of several posters can evoke a more sophisticated effect.

Use bedroom posters as a bookend for a multi-functional decoration.

Do not forget to choose a motif to create a more attractive bedroom. 
Now that you already have some ideas about bedroom posters and how to use them, do not hesitate to start your decorating project now and make your room attractive that will be loved by your family and friends.