Black and White Posters for a Sophisticated Room
February 17, 2021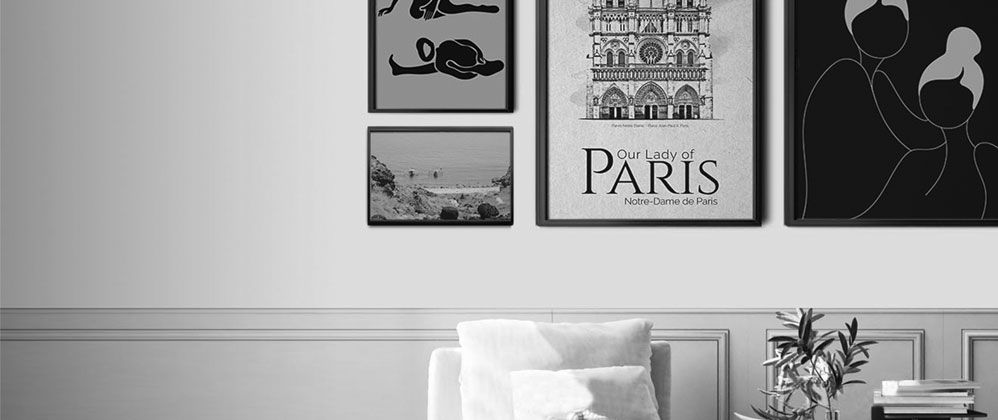 There is something with black and white posters that makes them timeless. When used in a room, they evoke a sophisticated appearance with limitless possibilities. Almost anybody will fall in love with the beauty these two colors evoke. The display of black and white posters can create wall art that will make memories and will surely be adored by its audience.
The elegance and beauty of black and white posters
Adding colors to your home may be a challenge for many homeowners and designers. It is a fact that you do not just any color as they may contradict the other design elements. If you want to add an accent to your walls but are still undecided, the use of black and white has proven to be the safest among the colors available.
Artdesign has a wide range of black and white poster collections that will complete any interior appearance, The black and white poster art stunning and fabulous that can be a wonderful accent to your walls. The trendy poster art can simply transform any plain-looking walls into something remarkable. Displaying them can provide comfort and an inviting atmosphere that will be experienced by anybody in the room.
Framed black and white poster art also gives a sense of elegance and beauty that cannot be observed from various expensive decorative items. The display of large-sized poster art can create a stunning focal point that will draw the attention of the audience. A wall gallery of black and white poster art is like having your collection of classic photos.
Black and white posters in your home
If you are planning to have a compelling interior appearance, the addition of black and white art is a perfect choice. This art will have a significant change in your lives with the wonderful effects they create to the overall interior appearance, We may all be aware that vibrant colors also create their effects, but the effects of black and white posters are incomparable. 
This poster art when paired with matching furniture pieces can be eye-catching and enhance any decorating style. Pair the poster art with other contrasting decorative items and you will get a fresh, clean, and refined look in any room. If you think and feel that black and white are overpowering, then adding variations is a good idea. Mix black and white with other hues such as yellow, red, and violet for a more striking appearance.
Final thoughts
Black and white poster art is simply fabulous. They evoke the effects that you have been longing for in your home. They blend well with any interior design style that you have and complete whatever is missing. The trendy art can likewise create a statement that will influence your friends. They are also some of the safest poster designs to use as they can easily connect all the other decorative elements in your home. Wall art of black and white posters is a timeless classic that should never be missed in every interior decoration.