Bring Out Your Wild Side With Animal Posters
March 22, 2021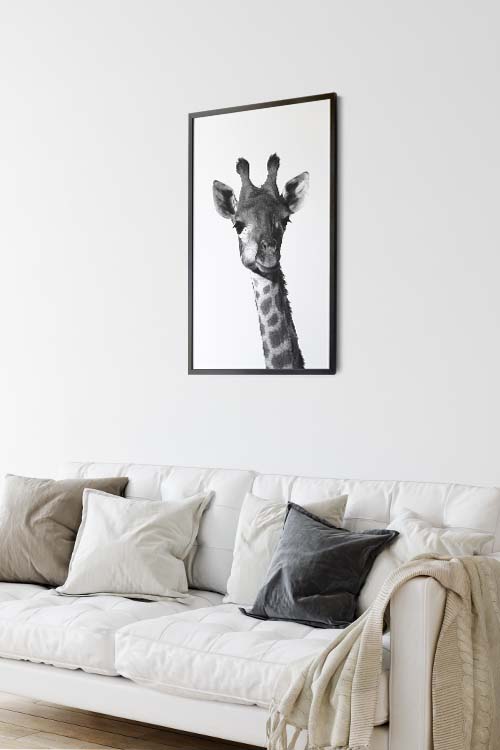 Over the years, animal posters have been used in the fields of fashion and design. The prints are popular in various products such as room decorations, hand bags, footwear, and jewelry. The beauty of the animal prints is that they can stimulate the interest of both adult and child when displayed in different rooms. 
The beauty of animal prints
Animal prints have been widely used for various reasons. In many instances, animal prints can be costly and are mostly considered to be costly. These are the reasons why the prints are symbols of wealth and status. Royalties have used animal prints on rugs and other fabrics. Eventually, it became popular in women's fashion during the height of the Bohemian movement.
Animal prints are also used on paper and they replicate the skin or fur of any animal. As such, they are used in different decorations that include rugs, posters, paint, and wallpaper. Interestingly, even race cars, airplanes, building exteriors, and signages make use of the prints for a more impressive look. Different companies also add animal prints into their accessories and gadgets. 
The use of animal prints in interior decorations
Planning to create a trendy and stylish room interior? Animal prints will help you achieve your decorating goals. These prints never go out of style and can still make your interior look modern. With the creativity of various artists, animal prints can still make any room look posh and fantastic.
Posters, for instance, can be displayed in the bedroom, hallway, or living room. Similar sized posters with frames can create a wall gallery that are simply adorable. These will be surely loved by both adults and kids. They can even be used to help young ones learn more about the animal kingdom. 
In addition to these, the use of animal posters can create a theme to the room that will make memories. Help your kids achieve their safari dream with the posters of lions, zebra, giraffe, and elephants displayed in their bedrooms. Add stuffed toy animals and other decorative items to complete a jungle-themed room. 
In your bedroom, animal posters may also create a theme that will give your interior a touch of nature. Along with botanical and landscape posters, you can evoke a wild yet comfortable vibe that will surely be loved by your family and guests.
Final thoughts
The good thing about animal-themed posters is that they can have various functions in addition to being wall decors. Creating a theme in the room or even your home is one of the best things that you can do to make it visually appealing. Artdesign has a wide range of animal posters to choose from. From fierce looking tigers to amiable-looking giraffes, the posters will never leave your walls blank and boring.
What makes it even more interesting is the idea that animal posters can be used for the learning of your kids. You can easily create stories with different posters of animals displayed in their bedroom. As such, you will be able to boost your quality time with them.