Check Out These Easy Ways To Update the Decor of your Restaurant
July 27, 2023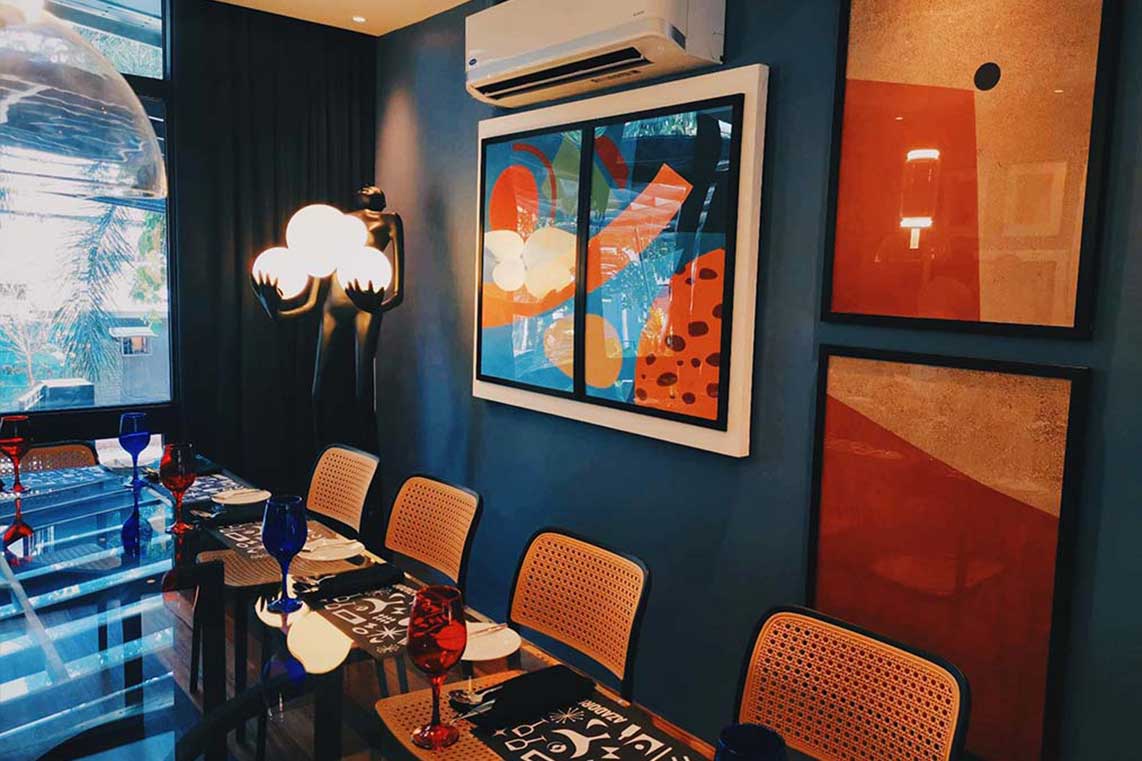 The hotel and restaurant industry has been a great help in boosting the Philippine economy for the past few decades. The industry has changed significantly, and new trends and styles are essential to meet customers' needs. Some restaurants need to have updated interior decor. The good news is there are many convenient ways to boost your restaurant's interior to make it look enticing for customers. 
Here are some easy and creative ways that you can use to decorate your business establishment:
Use a new color scheme
Painting the walls is one of the cheapest and most convenient ways to transform the appearance of the customers' dining area. Adding a new color scheme can give your guests a memorable dining experience. You can do this DIY-style without wasting time doing a total renovation. Choosing a suitable color scheme before starting the project is essential. Proper planning is still the key to achieving your goal. 
Try to use an accent wall to enhance a particular wall and contrast the other neutral-colored walls. The accent wall will give your restaurant a more trendy appearance. 
Add plants to the dining area
Plants in your home and garden can bring life to your space. However, not all customers in your restaurants may be into them. Natural plants are costly to maintain and sometimes may trigger allergies in your customers. Moreover, some plants may have fragrances that may collide with the aroma of your dishes. If you want to use natural plants, go for succulents and cacti. They are easy to maintain and do not release any odor. If you choose to decorate with artificial plants, choose realistic-looking ones. 
Decorate the walls with art pieces
Hanging wall artwork can give your restaurant an artsy and contemporary look. There are different themes you can choose from. From abstract art to typography, your restaurant will have a fun and welcoming vibe that your guests will love. 
Tablecloths are history
In the past, tablecloths give an impression of elegance and fine dining. That concept is a thing of the past. Many restaurants these days use wooden tables suitable for a rustic or minimalist theme that you often see on social media. In addition, tablecloths are costly to maintain since you have to replace them for every customer who uses the table. You can use cloth napkins to give that elegant feeling to your customers. 
Use the proper lighting
Changing the lighting and the amount of light can significantly impact your restaurant. Remember that more light can give your space a welcoming ambiance, while dimmer light can give it a romantic and intimate feeling. You can use mood lighting, recessed lights, and pendant lamps to achieve the desired vibe in your restaurant. Natural light can be adjusted with curtains or blinds. 
Update the tableware and serving ware
Tablewares and serving wares can affect your customers' perception of your restaurant. The review can be poor if you're using plates with scratches or chips. Be clever in changing tableware. Choose melamine since it is durable, affordable, and mimics expensive dinnerware.