Choose The Perfect Wall Art For Your Space
August 25, 2021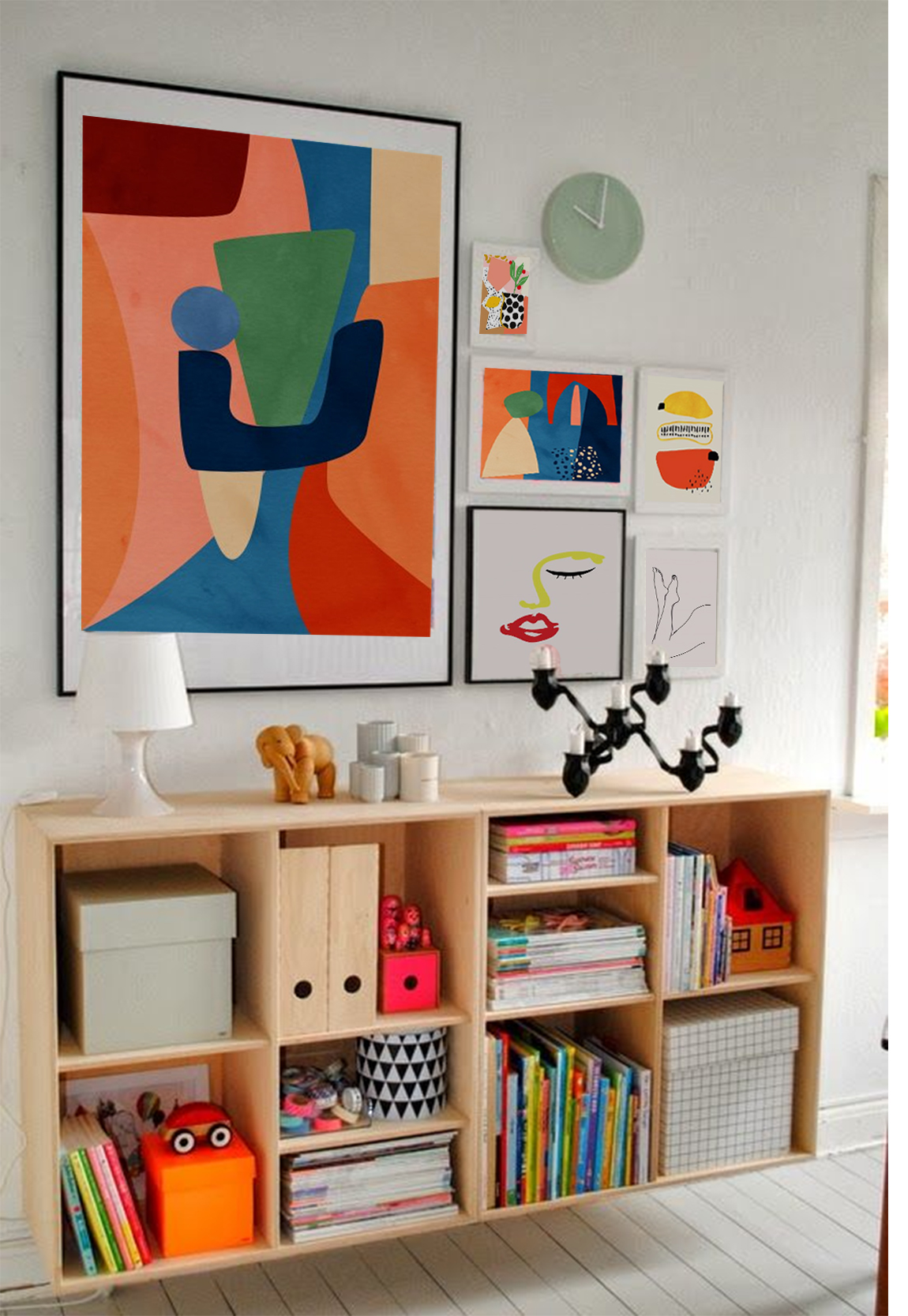 Wall art catches the attention of the viewer, pulls together your space, and makes your home look more inviting. This can be created with the use of different decorative items. It may seem like a challenge to create one. The truth is that with a little creativity and imagination, you can have an impressive wall design that many will love. 
Wall art comes in different appearances and can likewise have various effects on the overall appearance of any living space. Choosing the perfect wall design for your space greatly depends on the homeowner or designer. Whether you want to add color or create a focal point, the right one can be your best friend in transforming your home.
Choosing the right size
One thing to consider is the size of the art piece and the wall. An empty wall is like a blank canvas waiting to be painted by the artist. There are times that we are just tempted to display anything that we want. Unfortunately, if photos or prints are not in their right sizes, the appearance may be a little off. 
If you have a large blank wall, it is recommended to start with the larger pieces and work your way down to smaller art. You will see that the smaller ones may fill in the gaps that appear as you go along. Different sizes of prints or art are also recommended as long as they are arranged in an appealing layout. 
Choosing the right style
Style is another important element in decorating your interior. Most houses already have established their styles. What you need to do is to enhance it with the creation of wall art. This is also true if you plan to change the existing style into something that will suit your taste. 
Whether the preferred design style is modern, traditional, minimalist, or rustic, the wall design can add cohesiveness to the entire room. Choose from the different themes like nature, abstract, or black and white. You can also customize it with personalized prints. 
Many designers also recommend that when selecting the right wall design, you should find pieces that tie in with your home's existing color scheme. For instance, if you have a minimalist interior, add art in black and white or in typography. You can also go bold with colors, but do not overdo it as it can be an eyesore. 
Choosing wall art by theme
We all have our preferences when it comes to the theme of our interior. The theme that you already have played a role in every interior decision that you make. Buying decorative items and furniture pieces now depends on the theme of your home. This also includes buying art. For instance, add nature-inspired prints if you want to create a safari-themed room. 
Wall art defines your home
A perfectly chosen and designed wall art can set the tone, dimension, depth, and definition for your home. Creating wall art is easy! You just have to practice your imagination and creativity. 
Remember to keep everything balanced and cohesive. As such, your home will be worth featuring on your Instagram page.