Clever Ways To Personalize Your Walls
July 28, 2023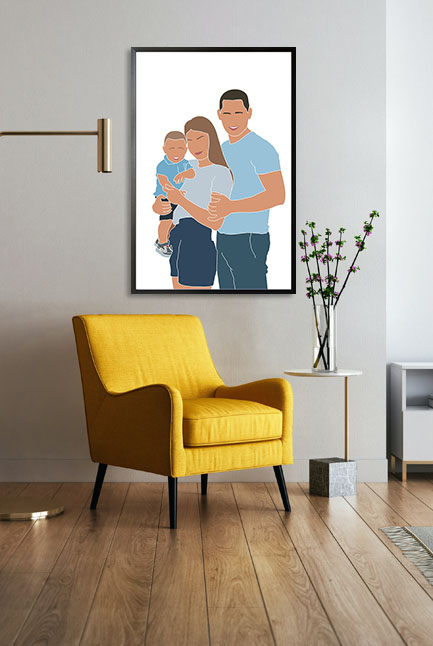 If you acquired a new home or apartment, the interior may not fit your style. The previous owner or tenant may have painted their colors of choice or installed hardware details. How can you make your new space feel like you? Here are some creative projects you can do to make your living space feel like home. 
Make it colorful
Work the paint color of your choice and start cleaning the walls for the painting project. Focus on the front door and add a pop of color that makes it look like you. Create an accent wall to add a focal point to your room. 
Level up the kitchen
Make a small change to the kitchen by giving it a modern touch. We all know there is a lot of foot traffic in the kitchen. Upgrading its appearance is one of the creative ways to personalize the kitchen. Be smart and choose the items that will stay within your budget. For instance, add faucets, cabinet hardware, and drawer pulls coordinated. Don't forget to boost the kitchen walls by hanging some art pieces. Artdesign.ph has a beautiful gallery of posters that will upgrade the kitchen's overall appearance.
Decorate the walls
Most of us have treasured pictures on our mobile devices in this digital age. Make them real-life art by ordering personalized framed prints for your walls. Hang a path of photos leading up the staircase, or create a wall gallery in the living room. Try to mix and match frames for a more beautiful wall design. Personalized framed prints will definitely bring smiles to you and your family. 
Add some greens
Many home decorators recommend treating your home with a bouquet now and then. A simple vase of blooms on the kitchen table or dining table will make a perfect centerpiece. Potted plants are also an ideal choice to make your home look great and purify the indoor air. 
Make the entrance look enticing
Time to style your front door. Whether the hallway is narrow or spacious, decorating the entryway is a simple way to spruce up your home. Remember, first impressions matter. Add a console table and put a rack underneath it to stash your shoes. Put a dish on the table to drop your keys. You may also use a bench with storage underneath and hang a row of wall hooks above. These will keep jackets easily within reach when going out. 
Style your home with fantastic lighting
Changing out the light fixtures in your home is one way to style your space. Chandeliers look great in the hallway or above the kitchen table. Do not break the bank and add floor lamps and table lamps to make a significant impact on the room. 
Make your space look comfortable
Give your home a warm and welcoming ambiance. Add pillows on the chair and couch, light candles on the mantle, and layer rugs. Decorate the walls with colored prints to add the right vibe.