Create Lovely Rooms With Valentine's Posters
January 12, 2023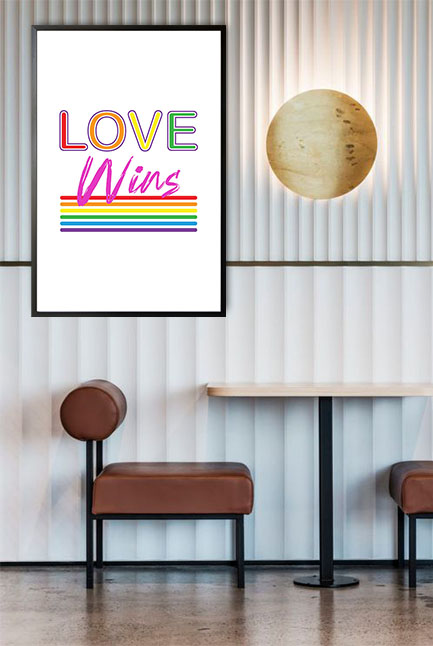 Celebrate love every day with attractive wall art. Valentine's Day-themed posters are some of the beautiful prints of artdesign.ph. Show your loved ones how important they are to your lives with captivating wall art, and prepare your home for one of the most anticipated days of the year. Valentine's Day-themed prints are cute and lovely. They can help you forget all of your worries. The posters are vibrant, which can make any plain wall look fun and exciting.  
The beauty of Valentine's Day posters
Celebrating Valentine's Day is important to many individuals. Most of them spend the day dating and giving tokens to their loved ones The tokens can be anything, and the most common ones are flowers, chocolates, greeting cards, and stuffed toys. Decorating the room with various "love" items can also make every day special.
Display different decorative items associated with love in your room and make every day a special day to show love to anybody. Valentine's Day-themed posters are not just decorative items. You can also order personalized prints with quotes or messages to customize your walls.  
Some people may feel that love has left their lives. The truth is love can be everywhere and anywhere. Look around you, and you will surely see a hint of love. They may not be the way you wanted them to be, but still, they are signs of love. 
Inspiring love messages
Just like any posters, Valentine's Day-themed posters also convey messages. There are thousands of ways to say "I love you," which can be seen on the poster prints. Trendy and personalized posters displayed in your rooms can be inspiring, just like any other motivational poster.
The posters can also make wonderful wall art. Similar sizes can create a wonderful wall gallery that can be the focal point of a room. Make every day a Valentine's Day with these amazing posters, and you will surely complete the appearance of your home or space.