Create Wall Art For Valentine's Day
January 10, 2023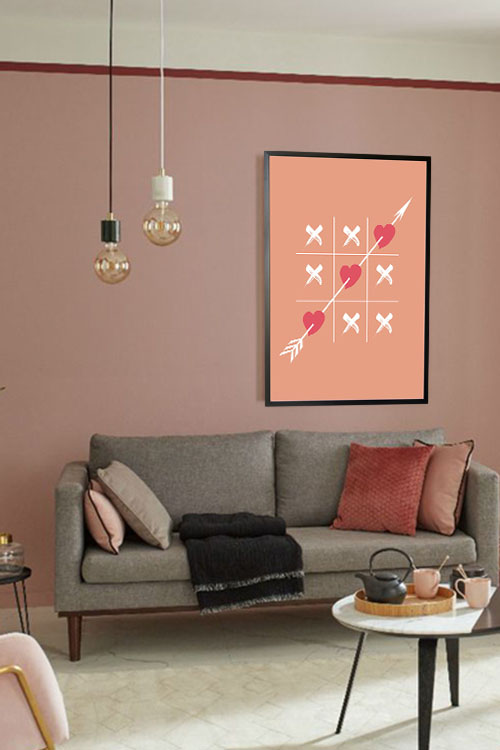 It's a month before Valentine's Day arrives, and time to start to think about how the day will be celebrated. There are many ways to celebrate it with your loved ones. This is one of the days when the streets are filled with flowers and sweets for gifts to your loved ones. 
What you can give this Valentine's Day
One of the gifts you can give is something you have created. Wall art creates a fantastic interior and conveys a message to your loved ones.  You can always buy a picture frame or even use your old ones and start to create art in them. Hearts never go out of style during Valentine's Day. It comes in different sizes and can look great on the wall. Hearts can be made out of paper, ceramic, or wood. Have fun and enjoy the day with your loved ones!
How the world celebrates Valentine's Day
With Valentine's Day just around the corner, various stores are now filled with candy hearts, chocolates, stuffed animals, flowers, and balloons. However, not all countries turn to greeting cards and chocolates to celebrate the day. In one country in Asia, mass wedding ceremonies have gained popularity, leading couples to gather at malls or other public areas around the country to get married or renew their vows. Many individuals in various countries commonly celebrate Valentine's Day by having a romantic dinner with their loved ones and exchanging presents. 
Valentine's Day-themed wall art
Valentine's Day may not be everyone's cup of tea, but the love-filled holiday offers an opportunity to add beautiful decor to your home.
Whether planning to have a romantic dinner with your special someone or a drink with your friends, creating Valentine's Day-inspired wall art is an essential act of self-love.
Add warmth to your home with floral prints, gilded typography art, and geometric patterns in a rosy color palette. Aside from looking great during the holiday, the design will also look fantastic all year round. 
There are different materials available in the market to create wall art. Examples are trendy prints, personalized posters, tapestries, personal collections, photos, and others. 
Better yet, you can create your own DIY Valentine's Day-inspired wall art to show your loved ones how special they are. The wonderful thing about DIY wall art designs is that you can customize them to create and send the message to your family or friends.