Create Your Posters In 5 Simple Steps
February 22, 2021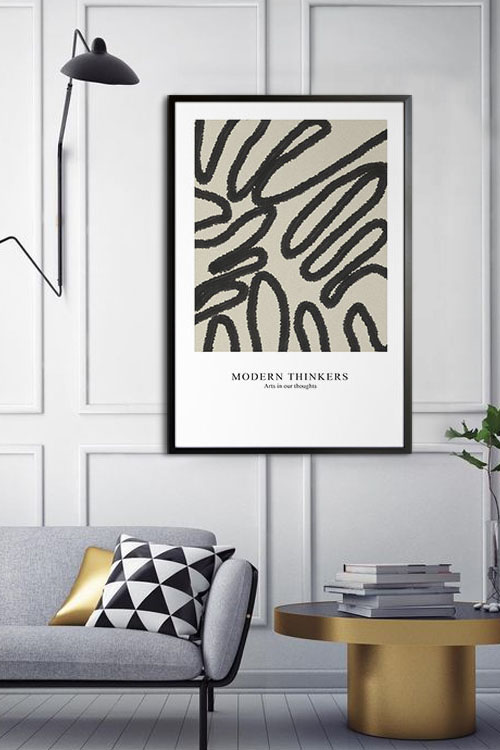 Fascinating, artistic, and informative. Posters are important materials that are commonly used for many reasons. They need to be eye-catching and informative. A common tool for promoting events, products, spreading of information, and other information. These days, posters are used not only to pass or spread information. Modern posters are likewise used for reproductions of famous artworks and are more cost-efficient than having the original ones. 
History of Posters
For more than 200 years, people have used posters for various reasons. Most of the posters created are visually stimulating to catch the attention of anyone who sees it. Posters have been displayed in public places to make people aware of political viewpoint, an invitation to certain events, or a marketing strategy to purchase a product or service. 
Posters these days are based on the posters created during the mid-19th century when several separate but related changes took place. During that period, the printing industry already has perfected color lithography and made mass production possible. Censorship of public spaces in certain countries like France has been lifted and advertisers began to market the mass-produced consumer goods to a growing populace in urban areas. 
Eventually, after more than a hundred years, posters evolved when it has already been recognized as a vital art form that attracted artists. Examples are Toulouse-Lautrec and Mucha who are both theatrical and commercial designers. Art forms are in a wide range of varieties such as Symbolism, Art Nouveau, and Art Deco. 
5 Steps to Create your Poster
Posters can be used in different ways. These days, posters come in many interesting and creative designs that will serve their purpose. Not only that they are used the conventional way, but posters can also be a great accent to your walls. 
Here are easy and amazing steps on how to create your posters:
Know the correct and appropriate size. Posters may have standard sizes, such as 11" x 17", 16" x 20", 18" x 24", and 24" x 36". However, you can still create the size of the poster that you want and it greatly depends on how you are going to use your poster. 

Design the layout of the poster. Viewers of the posters must be able to understand and grasp the message of the poster at first glance. Determine the right alignment and apply them to the headers, photos, text, and shapes. After which, these items must be unified and consolidated. With these, the poster and its elements will have a coherence. It is also recommended that the text is at the center to create a sense of symmetry. 

Pick your choice of graphics. The good thing about posters is that a simple image can convey a message. In creating the design of the poster, bear in mind that there should be a balance between text and images. In addition to these, they should also complement and blend. Larger posters must have an image that has the highest resolution. Otherwise, you will have a poor quality poster. 

Make it colorful. Remember that the poster you are making needs to do this, the colors should be able to complement the photographs and the message. In color psychology, it has been documented that different colors can already convey a message. For instance, green can be translated to freshness and the natural environment. It is though recommended that the use of colors be limited. If the poster is bombarded with colors, it may be a distraction to the real message of the poster.
The text to be added. Keep in mind that there is beauty in simplicity. As such, maintain the simplicity of the headers and titles. The headers must have a larger font size to show the viewers which one to first look at. Do not forget the contrasts in the sizes of the fonts, style, and color. These elements are the ones that catch the attention of the viewers. Do remember that do not use more than two faces in a document. Keep the message straightforward so that your audience will immediately know what the poster is all about.