Creating Memories With Personalized Wall Art
November 30, 2022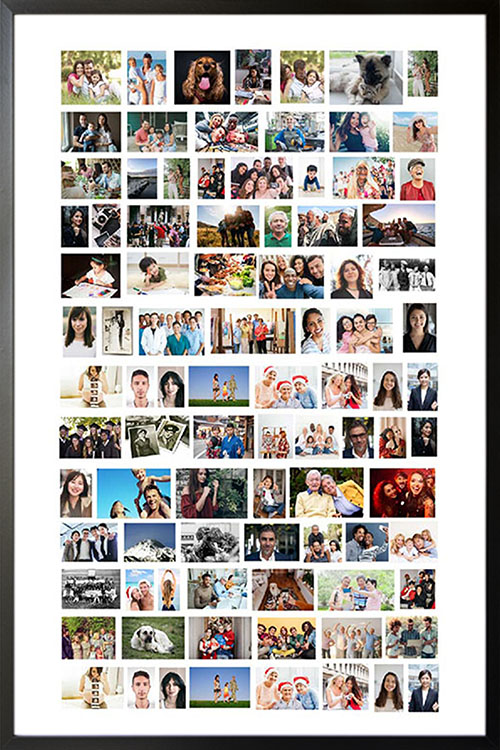 Through the years, we have collected photos of the events we celebrated with our loved ones. After printing them, they are arranged in albums and kept in storage areas. The fact is that these photos should be displayed and create memories in the form of personalized posters. 
There are different ways to do this. Photos must be displayed in creative and innovative methods, which can quickly be done in the DIY style. However, photo albums have been commonly used over the years. They can be displayed in various ways, such as using frames and displaying them in conspicuous areas of the house. 
Be creative with personalized wall art
Creating personalized wall art is fun and exciting. With a bit of creativity and the use of personal touches, your home will appear attractive and eye-catching. However, you may need help incorporating them into your interior design style. Other decorating elements must be considered, such as colors, the presence of other decorative items, and the room's overall vibe. 
Personalized photos that feature your family and friends make the best wall decor. The objective is to create wall art that will add nostalgia to the room. Add frames to the personalized posters to give them more beauty to capture the viewers' attention. The theme can also be selected from a wide range of selections. For instance, you can feature your pets in a PAWtrait and add a theme to highlight the image. 
Captivating personalized poster ideas
You do not have to empty your wallet when decorating your home. There are always budget-friendly ideas that you can use to display your personalized prints. You can even use materials found in your storage areas. One of the easiest and most cost-efficient ways is to display customized prints of your family or friends. Do not miss any activity or event; create personalized prints with as many photos as possible with 100 Memories posters. 
Family photos
A gallery of photos that features some of the memorable events of the family can create a perfect wall gallery. These can also be incorporated into a poster and displayed in the living room or the bedroom. 
Personalized floral prints
Creating wall art of floral prints is a perfect way to add a touch of nature to your home. This can be customized with your picture or any image that you like. Arranging them in an attractive layout will boost the appearance of your wall design. 
Window frames
A salvaged window frame can help create an attractive architectural display by incorporating personal photo prints. Choose photos that can make a fun and exciting display, like stolen shots and poses. 
Favorite tourist spots
Display your personalized posters during the time you visited popular tourist destinations and landmarks. These prints will capture priceless memories you can flaunt on social media. 
100 Memories
If you have too many photos and do not want to miss anything, you can order 100 Memories posters. A new concept of artdesign.ph that features memorable events and activities you had.