Decorating The Interior With Posters
February 21, 2023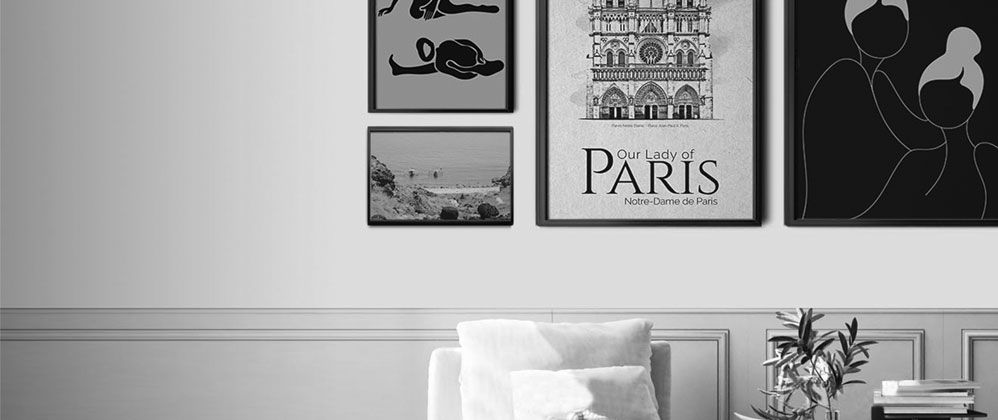 Posters are used to make any space interior look captivating. Decorating your rooms with posters can affect the atmosphere and beauty differently. Posters can add a theme that the viewers will love. If you are looking for fun and exciting ways to add life to your home, posters help you achieve your goals. 
What poster to display?
Decorating spaces with posters is one of the most cost-efficient ways to make them appealing and inviting. Different styles, sizes, and themes are available, and they can personalize any room with style. Decorative posters can easily add life to any dull walls. 
There are three types of posters: text, graphic, and photographic. Each type has its respective impact on the interior. Typography posters are fantastic since many of them have motivational quotes. They can be placed in the office, living room, or even the kitchen. 
Any particular poster color and style?
Color and style are two essential elements that will complete the appearance of your interior. Not only that they add beauty to your home, but they also can set the mood and ambiance. As such, you need to select the right image and color scheme for the poster that will blend well with the room's overall mood. 
For instance, a classic interior with wooden furniture pieces needs posters with warm colors to create a comfortable and cozy look. Nature-inspired or animal posters are also great for traditional or retro interiors. The Scandinavian design style is also enhanced with the display of abstract art. In addition, the room's lighting is vital if you add style and a color scheme. You can always add artificial light to highlight certain parts or areas of your home. 
Where can we display the posters?
Before hanging the posters, it is vital to consider the size of the image. For example, large posters can be hung on a flat, empty wall with no other paintings or posters displayed. However, these days, large posters can be displayed along with several small prints. They can be arranged randomly or placed on a large-sized poster at the center. Graphic posters are usually placed next to black and white prints making them the room's highlight. 
Wall decoration with posters has been done over the years. It is not a new idea. Even college students decorate the walls of their dorm rooms with posters of their favorite films or band! However, these days, posters in interior design are important to add to life to any dull wall. Homeowners practice democracy when choosing the poster design they want to display. Yet, not all designs are appropriate. Your home may already have an existing design style, and the art to display should be carefully chosen.