Decorating The Walls With Style
June 3, 2021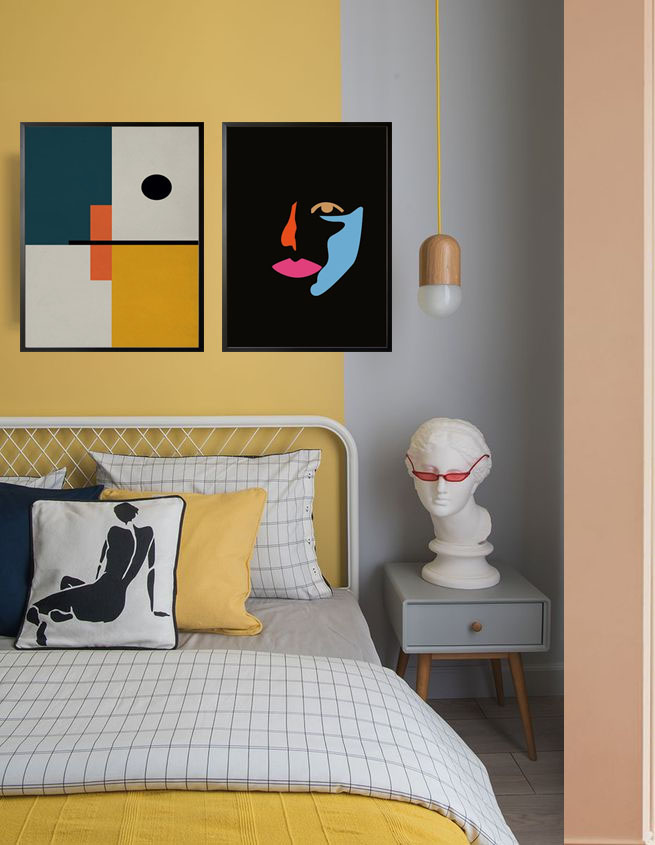 Decorating the walls is important in making any home or space look appealing and fun. Without decorations, your home may be like a tasteless meal. As such, the overall appearance may look plain and boring. Decorative items add life and a cool vibe that will be enjoyed by anyone. Read on to know more about wall decorations and how they make any home look warm and inviting. 
Wall accents and decorations
The term "accent" is usually used and heard in interior decoration and design. It may be confusing at times using the word but think of it this way. Going to a party requires you to wear presentable clothes. A shirt and a pair of pants are your usual get up. In order to make your appearance more attractive, you need to wear a little accent such as pieces of jewelry and accessories. 
In decorating the walls, accents are also added to make the room look more attractive. Decorative items are added so that it will not look dull and boring. This goes with the walls as well. Wall coverings are installed to hide some of the imperfections of the walls. Posters and other artworks are also displayed to create a compelling wall art. Wall decors are also important to create a wall art that will be loved by your viewers. 
Beddings, linens, fabrics, throws, and other decorative items add life to any room. They enhance the color, texture, and patterns of your home. What makes it more interesting is that these items make the room look more cohesive. Below are some ideas that you can use to improve and upgrade your home.
Accent wall
This is a wall in the room that has been improved when it comes to its appearance. The wall has been painted and added with accents to make it completely different from the other walls in the room. Accent wall in the bedroom is commonly seen at the head of the bead. The creation of accent walls is one of the effective ways to add color and have a visually larger room. 
Art displays to decorate the walls
These are accents that are displayed on the walls. For you to decorate the wall and have a unique and attractive home, every room requires at least a large or several small-sized art. Examples are paintings, posters, and canvas prints. These wall decors can be the focal point that will also add a comfortable and relaxing vibe. Be sure that the art you will display will blend well with the furniture pieces and other existing decors. 
Decorating the walls with stencils
The use of stencils can result in amazing and remarkable results. A little patience and creativity are needed though to have a positive result. The good thing about stencils is that you can use them to personalize your rooms. Create your own designs that will reflect your personality. 
Decorating the walls with Trim
Trim includes 2-5" wooden strips that are located along the walls at the floor and in the ceiling. These are also used to add accents to the windows. Additionally, trim is used to add a splash of colors in the room as long as bright, dark or contrasting colors are used. 
Final Thoughts
Decorating the walls is not that difficult. You just need to be creative and it is best to think out-of-the-box to have an inspiring wall decor. Decorate your walls at your heart's desire and as long as they make you happy and satisfied. In addition to the ideas mentioned above, you can also add shelves to decorate your walls. This is also true with photo galleries and poster displays.