Decorating Your Home With Art Deco Prints
March 30, 2021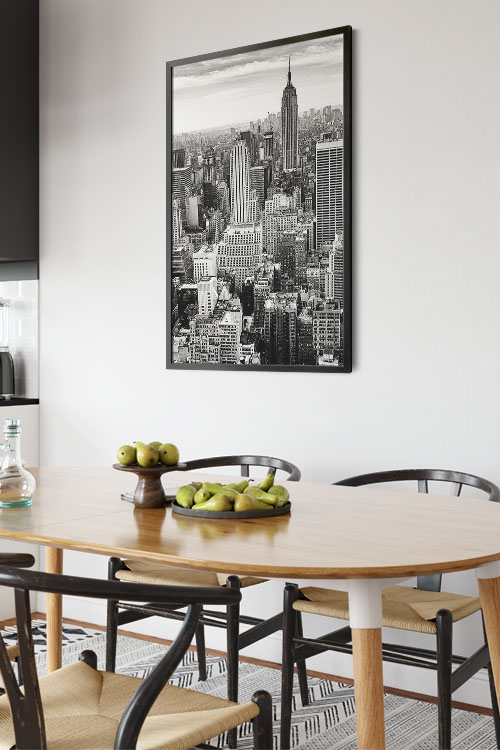 With the beauty and effects evoked by Art Deco, it is no doubt that it is one of the popular forms displayed in many homes and offices. The interesting infusion of functional objects along with artistic touches have made it famous in the design and printing industries. Art Deco is the style of luxury and modernity that has captivated the hearts of art and design enthusiasts.
It is considered to be one of the most preferred posters these days as they create a unique and interesting wall appearance. Art Deco posters are inspired by different architecture, painting, sculpture, graphics, and decorative arts. What makes it more interesting is the fact that art deco posters are used in many homes and establishments. 
Art Deco – an overview
What we often see these days actually have a colorful and meaningful history. Art Deco is defined as a design style that appeared initially in France before World War 1. Many building designs these days have been influenced by Art Deco. In addition to buildings, Art Deco also influenced the designs of furniture, jewelry, fashion, automobiles, theaters, trains, and other modes of transportation. 
The style was greatly influenced by various factors. Examples of which are the bright colors of Fauvism, bold geometric forms of Cubism, and the Ballets of Russes. Art Deco was also inspired by the exotic styles of the East, and the furniture designs of many royal families. Today, you can see Art Deco in popular structures, such as, the Chrysler Building and other skyscrapers in New York, especially those that were built during the 1920s and 1930s. 
Interior decorating the Art Deco way
Art Deco is short for Arts Decoratifs. It is known for featuring images with rich colors, bold geometry, and decadent detail work. It was popular during the 1920s to 1940s and still preferred by many designers and homeowners these days. Art Deco prints can evoke luxurious and glamorous feel which is why many popular personalities prefer the style. 
Interestingly, the design style can bring all the glamour of the early 20th century to the 21st century. The incorporation of Art Deco posters can easily create an attractive interior with different themes. Some of the world's beautiful images are featured in Art Deco posters. You can likewise highlight the wall art with the addition of matching furniture pieces, fabric, and other decorative items.
As such, Art Deco is probably one of the most versatile styles that you can add to your home. In poster prints, the style can blend well to any interior design style, such as contemporary and minimalist styles. Create a wall gallery of buildings in natural colors or black and white and you can boost the overall appearance of your home. 
How Art Deco is used
Art Deco is commonly used in architecture, interior design, posters, furniture, jewelry, textile designs, fashion, and industrial design. Visual arts, such as painting and graphic art also use Art Deco in their masterpieces. In architecture, the beauty of Art Deco is enhanced because of the symmetry and simplicity of Neoclassicism, in the absence of classical regularity. 
It is also interesting to know that Art Deco is also preferred by many architects and interior designers around the world. Art Deco is common in countries like the United Kingdom, Spain, Cuba, Philippines, Argentina, Brazil, Australia, and New Zealand.