Decorative Items To Accessorize Your Walls
June 30, 2021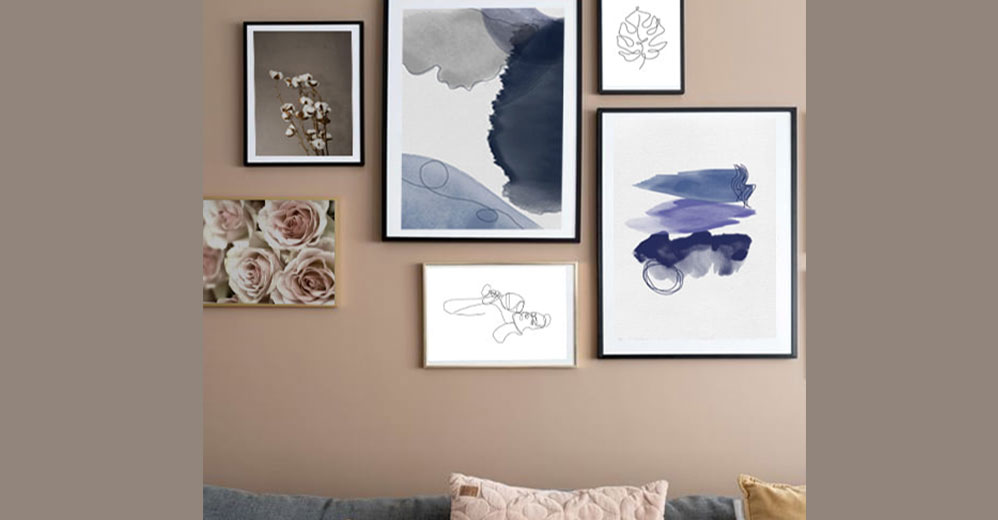 Having your own place is one of the most exciting things to have. Especially if you are living in the city and just got your new apartment close to where you work. Of course, having your own apartment is a package deal that requires your attention. The package includes cleaning and disinfecting the space, buying new furniture, appliances, and decorative items. After cleaning and placing the furniture pieces in their respective places, you observed that the room still appears dull and boring due to those big blank walls. 
Blank walls can be a pain in the head, especially if you do not have the resources, such as time and money. However, it does not have to be that way. There are many ways to accessorize your walls with various decorative items. There is no need to break the bank as there are also affordable means to decorate your rooms.
Color Swatch Gallery Wall
Print any color of your choice on a piece of paper then frame them in a grid. The size of the color should be large enough to be seen from afar. This is best when placed in the kids' room or in the craft room.
Oversized photo
Blow up your own photo, preferably in black and white to have that classic and elegant appearance. Hang it on a wall to create a meaningful yet affordable piece of art.
Bikes on the wall
Who says bikes are only for riding. Contemporary wood mounts are hip and can hold your amazing bikes when not in use. A unique style of decorating your walls with unusual accessories.
Wall calendars
Look for oversized calendars from shops and hang them on the wall. This is ideal in the office or family kitchen.
Green chalkboards
Chalkboards are not for teaching only. This can provide a classic vibe that cannot be provided by other decorative wall accessories. Write something on it or draw a picture, this item can be versatile as you can change what's written every time you feel like it.
Go green with planters
This is an affordable way to spice up your walls. Use low-maintenance succulents in wall-mounted planters to enjoy the benefits of indoor plants.
Living wall 
A full-scale wall-mounted garden that brings life into your home. Just remember to choose a wall where they can be recognized and appreciated immediately.
Modern tapestries
Remember the tapestries found in castles during the Medieval Age? The same principle, however, with a twist. You may use a beaded wall hanging with an attractive design to accentuate the furniture pieces and other decorative items.
Wooden ledge
A functional design of the wall. The wooden ledge can be used to display different items such as framed photos, souvenirs, keepsakes, vases, and other decorative items. This is a good choice especially if you are the person who wants to change the appearance of your house from time to time. 
Wall mirrors
Hanging mirrors never goes out of style. Depending on the size of the room, you may hang a mirror in your room to give you a stylish appearance. In addition to that, the mirror can also reflect natural light and can create an illusion of having a larger room.