Designing A Personalized Calendar
December 19, 2022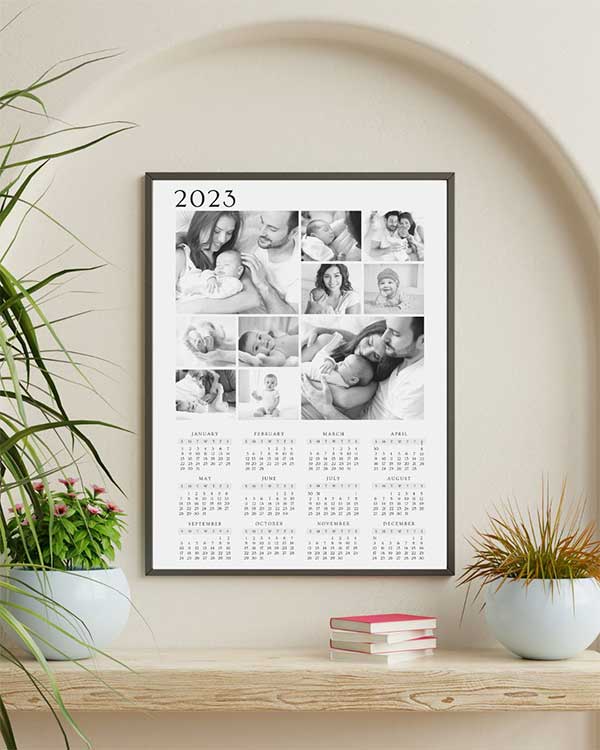 2022 is about to reach the finish line, and we are facing another year with many uncertainties. That is what life is all about; whatever the situation is, we will face it with courage and optimism. Many of us find ourselves losing track of time and dates. With the new year fast approaching, we have set new goals and other essential events on particular dates. Artdesign.ph is here to help you manage your schedule with our trendy and personalized calendar. Read on and learn more about customized calendars and how you can design one that will create a great view in your room.
What is a personalized calendar?
At artdesign.ph, personalized calendars are in calendar year format, with the New Year ending on New Year's Eve. Our calendars are customized with your pictures and according to your specifications. These photos can be anything, from your vacation in one of the tourist destinations in the country to your wedding day. 
Types of personalized calendars
Whether you are planning to give personalized calendars to your friends, colleagues, or loved ones, it is essential to find the appropriate design. Here are some calendars you may want to have or give away this holiday season. However, not all are available from our shop, but still, we have captivating designs that will suit your needs. 
Wall calendar designs
A traditional calendar type is probably the most common type you see in many homes and establishments. A personalized 2023 wall calendar is hung directly on a wall or, frequently, on the door. The size varies and contains at least twelve pages, with a month on every page. Once the month changes, you can either flip it to the next month or rip it off from its attachment. 
Tabletop Calendars
A desk calendar is a great option for the office and home office setup. This calendar type is also a great gift for office colleagues as it may help them organize their schedules throughout the year. It has a triangular design to stand on flat surfaces. Customize it with photos matching the months with some adornments to make it look more attractive.
Cardstock easel calendar
Easel calendars are a cute addition to your space, giving it an elegant appearance. This is a great choice for individuals who want their space to have professional, modern, or minimalistic appearances. In general, this type of calendar will give any room a modern and elegant look to your space. 
Poster calendars
Customized poster calendars come in various sizes. You may check out our calendar collection for the sizes that will suit your needs. This type of calendar can be used to create unique and captivating wall art you will adore all year. It also looks best in frames, wooden clips, or wooden hangers. Before having this printed, be sure that you have the right layout and pictures since it will be with you the whole year round. 
Magnetic customized calendar
Magnetic calendars are best for individuals who are fond of having decorations on their refrigerators, metal file cabinets, or any metallic surfaces. The size is appropriate for small rooms as it does not take up much space. Personalize it with family photos or any pictures with your friends or loved ones.