Easy Ways To Decorate The Walls With Posters
August 11, 2021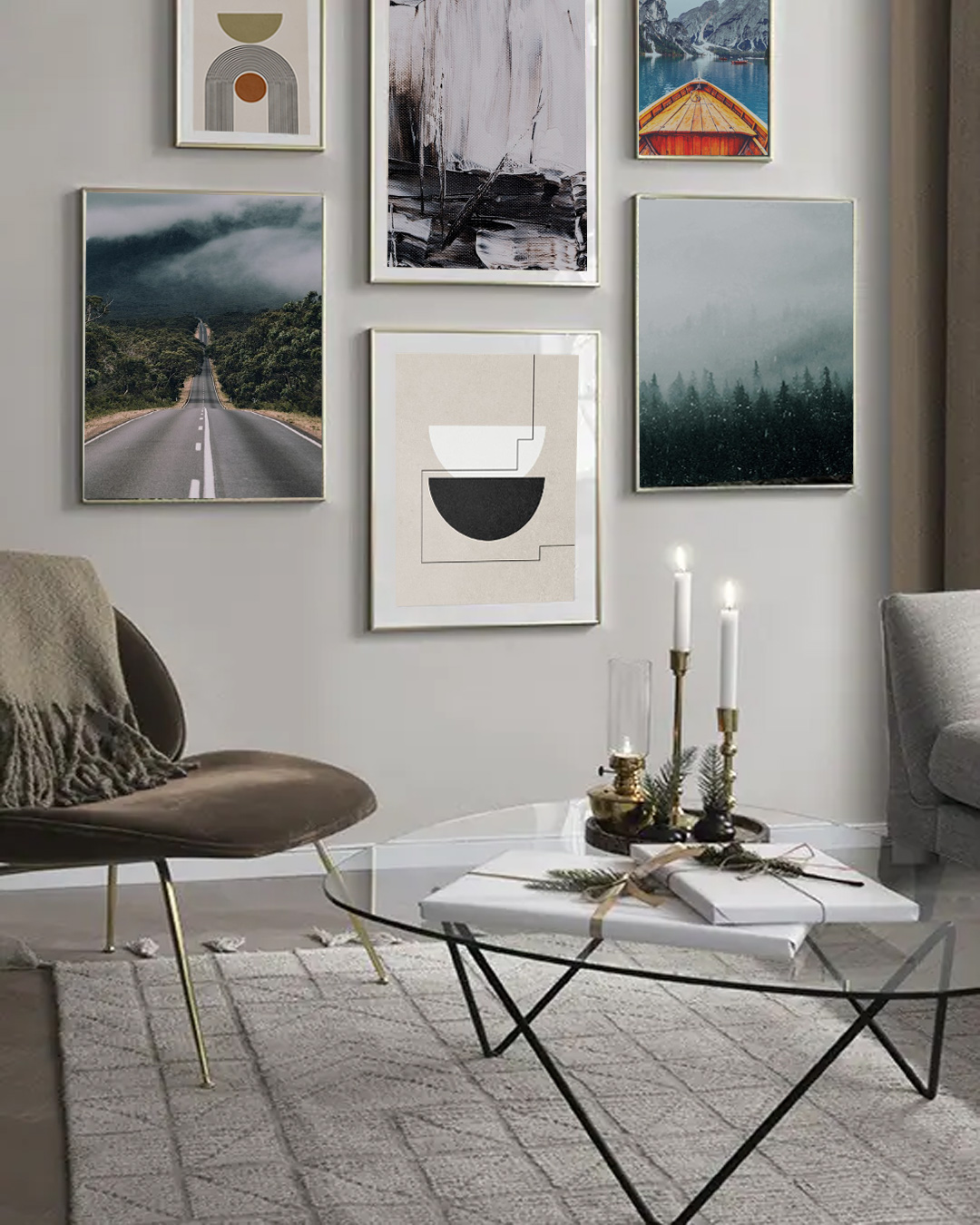 Have you ever purchased an art or poster that you love but when displayed in your home, they do not look and feel right for you? Well, you are not the only one who experienced this. Decorating your home may not be that simple as anticipated. The good thing is, you already have an eye on how to add life to your home. All you need now are some inspirations on how to decorate the walls with posters.
Size is important when buying posters
Just like the design of the poster, size matters a lot when buying art prints. In many instances, this is neglected thinking that any poster will do. The truth is size makes a big impact on the overall appearance of the walls. Large-sized posters give opportunity, even for passers-by to appreciate the art. 
Choose the right color palette
Color palette makes a big difference to the look of your room. You may start with your favorite color and pick others that may blend well. Another idea is to choose 2-3 colors from the piece of artwork that you will display in a particular area of the house. This is also helpful if you don't have any color theme in your room. You may also add accessories that would complement the color palette that you have chosen.
Add style, mood, and theme
In addition to the right color palette, it would also be fantastic to make a theme around the poster. This will give your guests something to feel when they enter your home. For nature-themed prints, you may also add indoor plants to give your home a refreshing and rejuvenating feel. This theme also offers benefits to both mental and physical health. 
The trick is to look for keywords that will complete the overall appearance of the room. For instance, the poster gives a hint of comfort, then the furniture pieces and other decorative materials should also focus on making the room comfortable. Animal prints may also be a starting point to create a safari-themed home. 
Choose a frame that will highlight the design of the poster. The frame should also coincide with the theme of your house. For instance, if you have a vintage-themed interior, you may also want to have a black, wooden frame. A timeless elegant look that is perfect for people of all ages. 
Modern posters for trendy and stylish interior
Modern posters can be visually stunning and artistic. They also appear in different forms that can create a unique and interesting interior. These posters can also be versatile so they may give you different options on how to display them. Modern and trendy posters can be bought online and may come to you in kits or as a complete and assembled set. They can also be purchased from gift shops, museums, parks, and others. It's also important to know that modern posters can easily be incorporated with any interior design, provided that that theme and style blend perfectly with each other.