Easy Ways To Personalize Your Rooms
February 15, 2022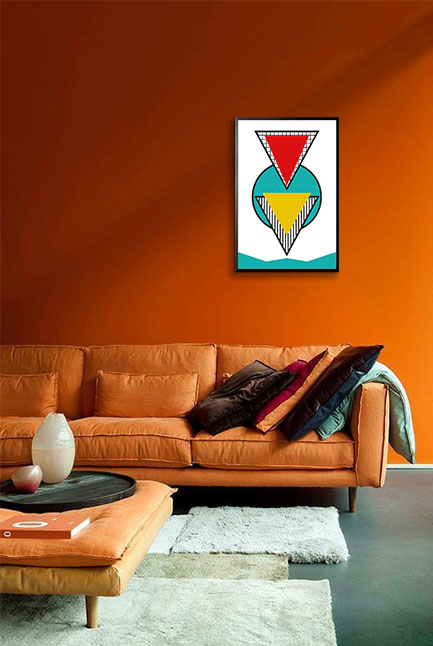 If you just transferred to your new home, it may take time to feel at home. Plain white walls can feel unfamiliar and intimidating. Want to make your rooms feel more like home? Think of it as a blank canvas where you can create your art. As such, you will be able to unleash your creativity to personalize your rooms. Read on to know fun and easy ways to personalize your rooms and call them your own.
Display your keepsakes
Each one of us may have collected something in our lives. These can be pins, sports caps, shirts, keychains, and others. Get a corkboard, organize your souvenir items, and display them in your room. It's totally easy to do this project. You also need not have to spend that much as you only need a few materials. Some of them can likewise be recycled and still can look new with a few touches.
A nostalgic atmosphere like home
Your home can be where your most "firsts" happened. The first walk, the first words to say, the first love, and many others. Display some memorabilia for the new place. Display old photos of family and friends, buy throws, create personalized posters, and pick the colors you love. Making your new home feel like your ancestral home may be tasky, but here are some ways to be successful with this project. 
Add plants
The kind of greenery you have in your room says a lot about who you are and your lifestyle. Choose plants that will fit your personality and have them rest near a window. As a result, you will have cool decor that can also give health and environmental benefits. If you are not into plants and feel that you will just fail in taking care of them, there are always faux plants.
Paint your new home
Paint your walls by picking your favorite color to cover the entire room. After which, you can add geometric patterns or floral prints as accents. How to achieve this? Pick a theme and start painting your walls. You can check different interior design ideas and inspirations to use in your rooms. 
Add some illumination
Proper lighting is vital in setting the mood in a room. In addition to a reading lamp, there are more ways to add lighting. Here are some ideas that you can use. Examples are twinkle lights, chili pepper lights, Christmas lights, neon signs, and many more.
Final Thoughts
Personalizing your new home encompasses many aspects of interior decoration. Your goal may be simple but the results and effects can be grandiose. From the display of old photos to painting the walls, a personalized room can be lovely as ever. Although others consider this decorating project to be costly and time-consuming you can think of ways that will say otherwise. 
Start with the walls. Think of a wall design that can change the overall appearance and vibe of your new home. The easiest one is with the display of posters and old photographs. Add frames on them to make them look more enticing and captivating. Wallpaper may be old wall decor but they still do their purpose. Be creative and resourceful and for sure, you will achieve the interior appearance that will fit your taste.