Famous People Posters For A Legendary Room
May 3, 2021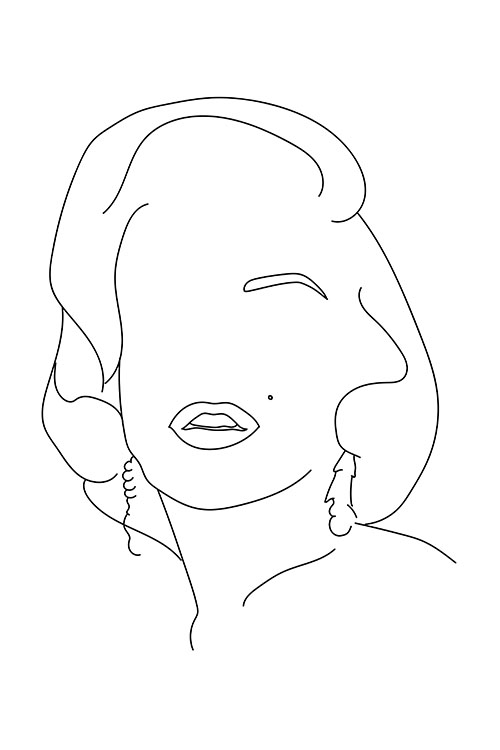 Create the right wall design with trendy posters of famous people. As legendary as these people are, they can also transform plain-looking rooms to appear extraordinary. Rooms that will make an impression on your family and guests. Display the poster of your most loved personality and immortalize their contributions to the music industry, art, or politics.
Cool walls with famous people posters
The display of posters of famous people is common in many homes, offices, and other establishments. Try to visit some shops and there is a high chance that you will see an image of your favorite artist displayed on the walls. In many instances, posters of music artists make wonderful transformations. Teens are also fond of displaying their "idols" in their rooms. The rise of KPop groups and other teen idols also have been observed with the display of their posters.
Many people decorate the walls of their rooms with famous people. Why? To flaunt those people and their contributions in different fields. Artdesign has a cool collection of Famous People posters that will not only remind you of your favorite person. The poster designs will likewise add beauty to your walls and create an ambiance that you and your family will love. 
The King or Rock and Roll 
The iconic walk, the legendary songs, the unforgettable films. Get the chance to display The King of Rock and Roll in your rooms with our trendy Elvis Poster. As colorful as the life of the artist was, so will your room be. 
Most of us have known Elvis Presley as an iconic music artist. He rose to fame in the mid 1950s and has become one of the biggest names in the history of rock and roll. Before his fame, Elvis came from humble beginnings. Raised by loving and hard-working parents, the family had a hard time trying to meet both ends. 
Elvis received his first guitar at the age of 11 as a gift from his mother. He then had a taste of success in music when he won a talent show at Humes High School in Memphis a few years later. After graduating, Elvis had different jobs but still pursued his dream in the music industry. In 1954, he released his first single, "That's All Right". Since then, Elvis has become an icon in the music and film industries. 
The King of Pop
Michael Jackson was a multi-awarded entertainer who became popular as part of the Jackson 5 and as a solo artist. His album, "Thriller", was released in 1982 and became one of the best-selling albums in music industry history. The King of Pop was also known for his signature moves and heart-touching songs. He started at an early age and was known for being the lead singer of the Jackson 5. His solo career made him even more popular as his concerts and albums became successful worldwide. He died in 2009, at the age of 50.
Marilyn Monroe
Marilyn Monroe was one of the world's biggest and most enduring sex symbols. People loved her for her alluring beauty and her talent in acting. She also became one of America's favorite images as her pictures were used to endorse different products. Pop Art also became popular because of prints that feature the actress. 
The Beatles
The Beatles was an English rock group that was formed in 1960 in Liverpool. The band was composed of John Lennon, Paul McCartney, George Harrison, and Ringo Starr, They were known for being the most influential act of the rock era. Their popularity gave birth to "Beatlemania" in the early 1960s. Beatlemania refers to the intense fan frenzy that was directed towards the band. In 1970, the group disbanded in which the members pursued their career as solo artists. 
Final Thoughts
World will never be the same without these famous people. Posters of them can serve as an inspiration for us to be successful in life. We can also have our own contribution to our respective fields. With these trendy posters, you can have a room that is packed with fun memories. A room that will surely be worth flaunting to your family and friends.