Fun And Exciting Ways To Decorate the Baby Room
July 14, 2021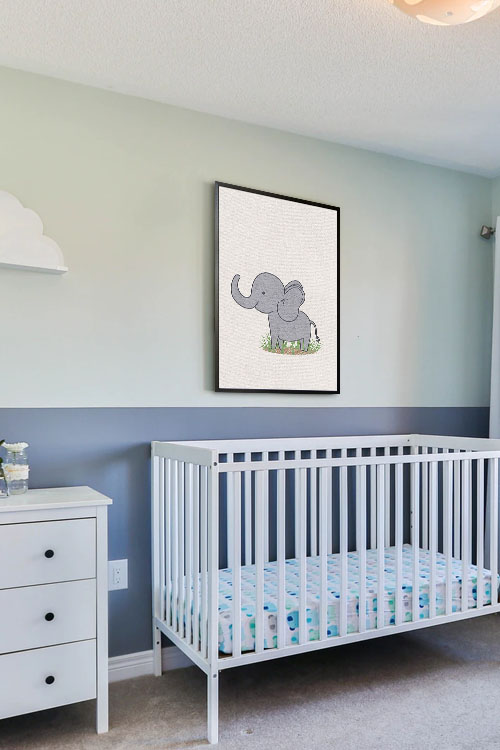 As soon-to-be parents, preparing for the arrival of your baby needs a lot of preparation. You need to buy necessary things as well as to decorate the nursery or baby room. The room will be the special haven for your little bundle of joy. 
The room may be used for diaper changing, feeding, and sleeping. The baby room may also be used in other ways as your baby is growing. It is of utmost importance that you and your baby are comfortable. This is why decorating and adding necessary furnishings are crucial in making the baby room look attractive and comfy. 
Other than the crib, a relaxing chair is also needed so that you will be able to cuddle your baby without any complications. In addition to these, the colors that you add play a significant role to the development of the psychological and physical development of your child. 
Lovely ideas to decorate the baby room
There are many factors to consider when decorating the baby room. It is important to consider convenience, functionality, safety, and aesthetics. It is not enough that you just add a shelf to keep the baby stuff. Designing and decorating the baby room needs a holistic approach. The color of the wall, for instance, need not be that loud so as to protect the developing sense of vision of your baby. This is also true with the lighting and fabric colors.
Convenience
All the baby necessities should be within arm's reach from the changing table, For instance, diapers, wet wipes, changing covers, diaper disposal system, burp cloths, and others. These items should be within easy reach every time you change the diaper of your baby. This is also for the safety of your baby to prevent them from rolling off trying to get something from the shelf or cabinet. 
Clutterless baby room
You will be carrying and cuddling your baby around the room most of the time. Certain items that are scattered on the floor or any part of the house may pose a threat to the safety of your baby. Scattered toys, books, and other baby items may cause you to trip or fall. Functional storage is needed to keep things when they are not needed.
Lighting for the baby room
It is recommended to have lighting that mimics nighttime. Curtains or window shades mimic the night when it is time for a baby nap during the day. As such, your baby will be trained that darkness means sleep time. Night lamps are also recommended to add a little illumination. 
Baby room theme
There are many themes available to choose from. Posters can easily add a theme without any complications. Nursery themed posters are even more appropriate as they have soft colors, cute and lovely designs. You can also choose prints that feature animals, cartoon characters, plants, or natural sceneries. Decorate the walls with framed posters since posters also add beauty to the prints. 
Gray does not mean gloomy
White is not the only color available for the room. This is also not recommended in the room as there may be a time that things may be messy. Gray-colored paint on the walls is appropriate to add a minimalist effect. 
Babies need minimal spaces
The baby room may be too large for a baby. The room can be divided so that every part can have its specific function. Creating a reading nook, home office, or a small dining area. As time goes by, these can be transformed when the need arises.