Go Around The World With Travel Posters
March 23, 2021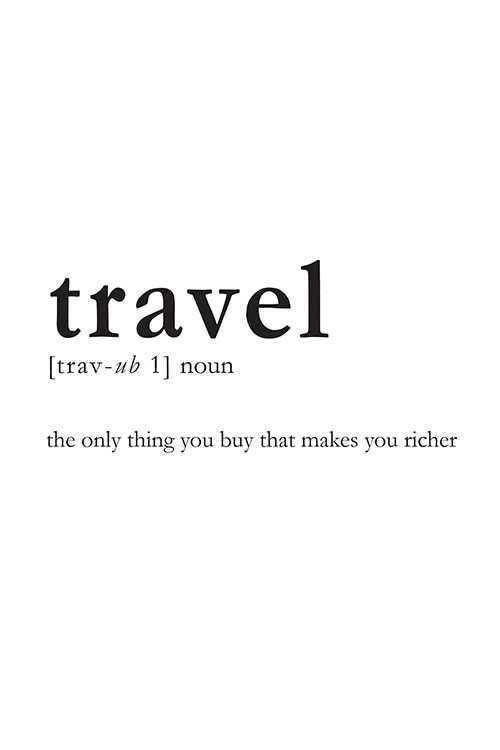 Travel posters will take you to many places. These posters will make any wall of a room look vibrant and will surely take you to many places. Travel posters feature the different travel destinations around the world and you will be able to see the tourist landmarks that many have dreamt of visiting. 
Traveling can make your life better and happier in many different ways. For some people, traveling is a form of recreation, while others travel because of business. There are many benefits an individual can get when they travel. One of these is the fulfillment of dreams and ambitions. Travel posters are not only decorative materials that will make any wall look appealing and interesting. The posters can also serve as an inspiration for many to visit different places.  
Attractive rooms with travel posters
Saint Augustine once said, "The world is a book, and those who do not travel read only a page." There are many things that you can learn from traveling as compared to what you learn in school. You will be able to learn the culture of the country you visit. Walking around a particular place will help you understand their traditions and practices, as well as its history. 
It is good to travel, in fact it is beyond words. You get to learn and experience new things. You will also have the opportunity to collect souvenir items to display in your room and flaunt to your friends.
Travel posters are fantastic wall decors that will make any dull and boring walls look lively and vibrant. Travel posters feature the different tourist destinations around the world and their landmarks. These posters can create a wonderful accent to any wall and can likewise set an inspiring and nostalgic atmosphere to the interior. 
Many people already have fulfilled their dreams of going around the world or in visiting their favorite places. The addition of their favorite travel posters in their room can remind them of their memorable experiences while visiting those parts of the world. 
Travel posters not only show you notable places about a particular place. The posters can also tell you about a lot things, such as the culture, practices, people, and key destinations. 
Why travel?
There are many beautiful things that you can get from exploring places. You will meet new friends, gain new experiences, learn new stuff, and others. When you visit different places, you understand the people, including their culture, history and background.
There were also studies that showed that traveling can improve the health of an individual as well as their creativity. Traveling can also improve your social and communication skills as you learn to communicate with other people. 
If you want to disconnect yourself from a stressful environment, traveling is one of the activities that is highly recommended . It gives you a peace of mind and isolation from stressors. As such, your mind will be clearer and help you become more creative and productive. 
The activity can also help you connect with different people from various cultures. You will be able to see the issues and daily life challenges from a different perspective. Also, traveling can give you learnings that you will never get from any classroom. 
Displaying travel posters in your rooms or office is one of the ways to visit some of the world's key landmarks. Travel posters will serve as an inspiration for us to take a break and have fun. The beauty of the travel posters can also set a nostalgic atmosphere that will remind you of the days you have gone traveling yourself.