Helpful Guidelines To Spruce Up Your Walls
September 15, 2022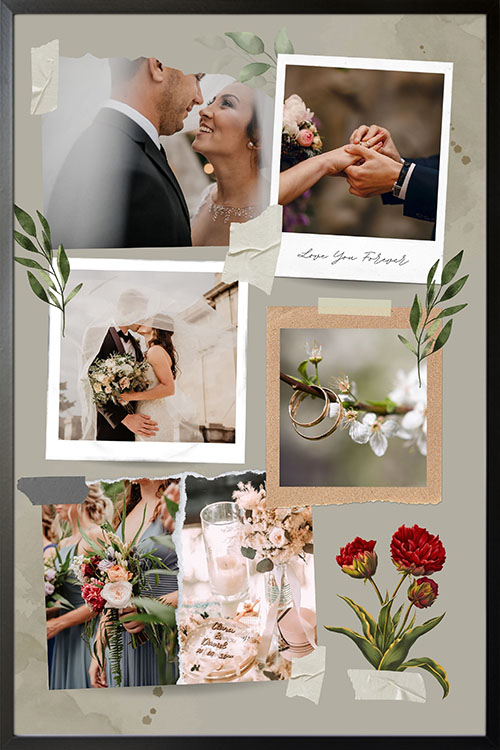 If one day you are staring at your blank walls and wonder why it is still plain up to now, then it is time to give it a boost. However, looking for ways to decorate it may be challenging at times, and the right decor to display may be confusing. For a start, not all can be displayed right away. Posters, for instance, maybe cool wall decors, but not all designs will blend perfectly well with the interior design style that you have. If you still cannot decipher how to decorate your walls, then this article will give you a helpful guide to be successful in this project.
Break the tradition
It is a common mistake for many homeowners to hang frames, prints, posters, or photos in symmetrical or linear ways. Sometimes we do everything by the number and follow traditional ways of displaying them. The beauty of these decors is unleashed by being creative with them. Try to experiment with colors, patterns, and textures and see which arrangement will suit your taste. Trendy posters come in different designs and styles and hanging them artistically will transform the overall appearance of your walls.
Check out the size
When you are thinking of decorating your walls and coming up with a design, it is important to consider the sizes of the prints, photographs, posters, or art. It is common that large spaces may be left behind if the wall art is poorly planned and executed. Scale them as much as possible to avoid any mistakes. Large-sized prints, trendy posters, mirrors, and paintings are often perfect to complement the space. However, the right size greatly depends on your taste and preference. 
Mix and match the decors
As mentioned earlier, we sometimes need to break the tradition when it comes to wall decorating. No need to display prints or posters of the same color or pattern. Although if you are creating a theme for your room, you may think of displaying same-styled decors. There are more eye-catching ways to decorate the walls. Experiment by blending colors, patterns, textures, and others. Black and white prints or neutral colors can enhance a minimalist design style. While vibrant posters can create a fun and cheerful vibe. 
Add mirrors for a magical effect
Mirrors are not only used to look at yourselves before leaving the room. They can also be used as decor and they sure will give a big impact. Mirrors add to the illusion of more space or a room looking larger than it is. They can also let natural light inside the room making it look and feel more comfortable and rejuvenating. However, do not overdo it. Remember that too much of anything can be an eyesore. 
A picture means a lot
We are so accustomed to displaying pictures of ourselves, loved, ones, family, friends, and pets. The display of framed inspirational quotes along with other poster designs can look great and add a positive vibe inside the room. Again, do not fill your walls with typography prints as they will overwhelm the overall room design. These framed prints can also help us, especially those who may fill a little down. 
Illuminate your rooms
Light fixtures are one of the decor elements that you should try. These help in boosting the ambiance and aesthetics of the room. In addition to these, light fixtures can help enhance the theme you are trying to put up. Use LED bulbs to save on electricity and these give the same effects and illumination as the traditional ones. 
Add smaller prints around the larger pieces
If you have large pieces displayed on your walls, surround them with smaller framed posters. The larger pieces can be the focal point of the room so that the viewers' attention can easily be captured. 
Use fabric to cover the walls
Displaying tapestries, cross-stitches, and other fabric pieces adds style and personality to any room. Do not hesitate to hang them, especially those with cultural significance. If you have a talent for creating a fabric display, then you can feature them on your walls.