Holiday Wall Art for your Home
November 3, 2022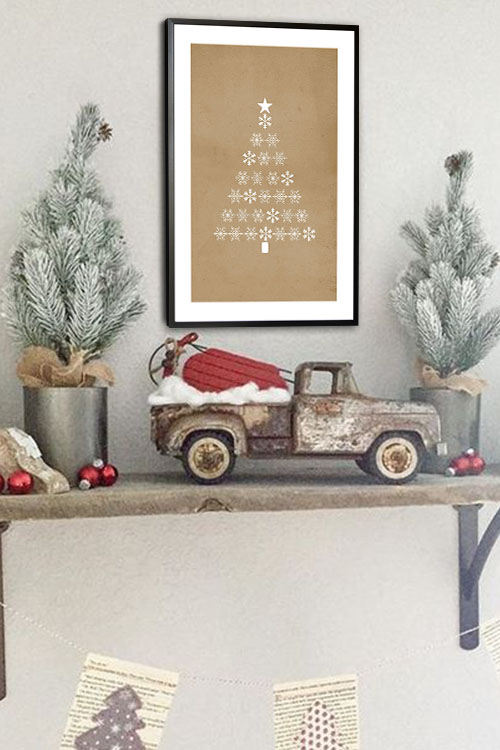 Now that Christmas is fast approaching, it is also time to prepare your home for the season. The holiday is the most anticipated season when families and friends gather to celebrate the special day. Give your home a makeover by creating wall art. You can do Christmas wall art with various materials such as portraits, holiday posters, photos, DIY items, etc. This article will help you prepare your home for the holidays. 
Christmas in the Philippines
Christmas is a sacred religious holiday and cultural event. Different countries have different ways of celebrating it. In the Philippines, we have the world's most extended Christmas celebration. The holiday begins in September and ends around the second week of January. 
Observed on December 25, Christmas activities include exchanging gifts, Christmas tree decorating, meals, reunions, and kids visiting their godparents. 
Decorating the home for the holidays is also a fun and exciting activity you usually do with the family. Traditionally, the colors used are pine green, snow white, red, blue, white, and silver. The decors added are likewise adorable that include the infant Jesus, Father Christmas, Santa, Santa's elves, the star of Bethlehem, icicles, snowmen, and candy canes. 
Holiday decorating ideas
There are endless possibilities when decorating your home for Christmas. You can add a festive vibe to your home with creativity and resourcefulness. Choosing the right holiday decor means that they need not be relatively inexpensive. You can also reuse and recycle different materials and transform them into something extraordinary.
One of the trends these days is DIY Christmas decorations. These decors will not only save you some cash, but they are also one of the fun ways to be creative with your family. The entryway, for example, is an important area in the house to decorate. Adding color schemes such as silver and gold will make it look festive and accommodating. These colors will make the entryway look vibrant and sophisticated, and elegant.
Decorating the dining table is also a fantastic way to add life to your home for the season. You can add silver embellished table napkin rings and a compelling centerpiece that your family and friends will love. 
Remember that the decor you will add to your home can make you feel and experience the season of love and sharing. The sets will remind you that Christmas is just around the corner, and homeowners must prepare before the day arrives.
Holiday posters for your home
The display of trendy prints is one of the easiest ways to make any home look vibrant. There are many designs to choose from to bring the season to your home. Posters come in different fantastic appearances. Posters of snowmen, candy canes, reindeer, and a hot cup of choco can create wall art. 
These prints can easily blend with any existing Christmas decor and be the main attraction of the living or dining room. The important thing in choosing posters is that they should make your home look fun, exciting, and comfortable. Frames also add to the beauty of the posters. Neutral colors such as black and white can highlight the poster design.