Home Decor Ideas for Valentine's Day
January 13, 2023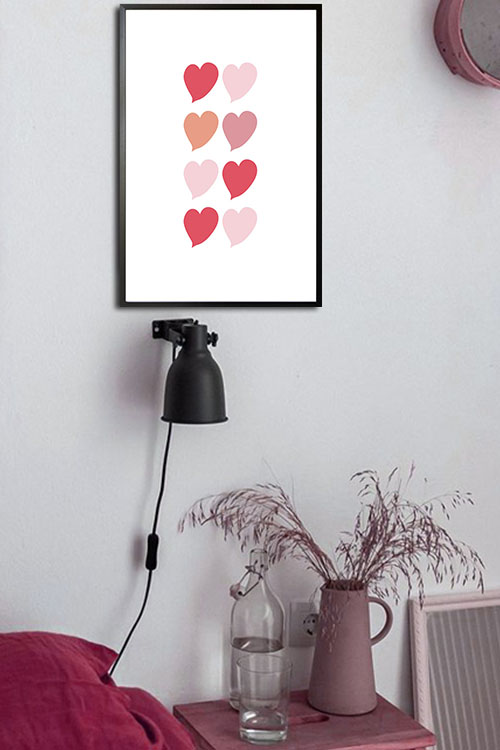 Valentine's Day is just around the corner, and it is time to surprise your loved ones with heart-warming home designs. Read on to learn how to make your home look fantastic for Valentine's Day.
A brief history of Valentine's Day 
Valentine's Day, also known as the feast of St. Valentine, is an annual holiday celebrated on February 14. Originally from a Western Christian liturgical feast day honoring one or more early saints named Valentinus. The day has been recognized in many regions worldwide, though it is not considered a public holiday. 
These days, Valentine's Day is celebrated by many individuals worldwide together with their loved ones. Sales of flowers, chocolates, and stuffed toys were high during this period as these items have been some of the favorites for many couples. In addition, many homes and establishments put up Valentine's Day home decorations to further feel and experience the atmosphere of Valentine's Day.
DIY Valentine's Day home decorations
Here are some exciting ideas for creating fabulous home decor for Valentine's Day: Rest assured that these ideas are heartwarming and appropriate for the special day. Also, remember that decorating your home for Valentine's Day need not be that expensive. You can create DIY home decor for Valentine's Day. With imagination, creativity, and resourcefulness, you can successfully achieve the home decor you have been dreaming of. At the same time, your loved ones will also appreciate your Valentine's Day home decor. Here are some of the home decor that you can have in your home for Valentine's Day:
Paper heart trees – an adorable home decor made with craft paper, glue, and a foam cone tree. Decorate it with items around the house, such as stickers or ribbons. This decor can be placed on the table as a beautiful centerpiece.

Paper Straw Heart Garland – create this garland to hang on your mantel or in a kid's room.

Doily Mason Jar decorations – attractive with battery-operated candles on your mantel.

Heart Doilies – a beautiful way to decorate for a sweet dinner party, or you may use them as garlands for your mantel.

Valentine tree – make your own with sticks and paper hearts, and add family pictures or bows.

Valentine's Day table runner – let your kids add a cute table runner, especially if you are having a dinner party, game night, and pizza at home.

Fifty-two reasons why – create this cute 52 reasons why you love your sweetie with a book or cards. This will let them know why you love them so.

Candle hurricanes – are filled with colorful conversation hearts that are cute and can give off a great ambiance.
There are other home decorations that you can purchase, like trendy prints and personalized posters. Choose exceptional poster designs that will make extraordinary transformations to your home. Show your loved ones how much you love them with these fabulous and easy Valentine's Day home decorations.