January 16, 2023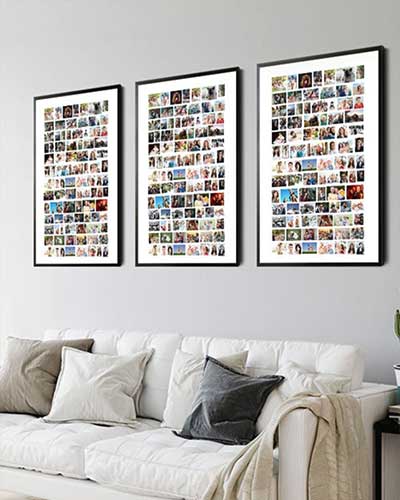 Wall art is a fantastic addition to your home that can significantly impact your home. Read on to learn more about adding wall art without difficulty. Here is some information you can use to create wall art in your home. 
Why add wall art to your home
Creating wall art is one of the great ways to set the right atmosphere in your rooms. Any wall can easily be transformed into something extraordinary with wall art. Often, wall art is treated last after the other decorative items and furnishings have been placed in their respective places. However, this should not be the case, and that wall art should be planned ahead of time so you can have a harmonious home interior. 
Many think that wall art only comes from paintings or portraits. There are different forms of wall art. For instance, you can create a wall gallery by grouping your family photos to show your most treasured moments with your family. Sculpture and other 3-dimensional decorative items may also be placed against the wall, which may serve as the room's focal point. 
DIY ways to create wall art
Whatever you are hanging on your walls, a collection of pictures or pieces of artwork, this guide will help you install them without getting a headache:
Determine the height difference between where the nail sits and the top of the art. It is necessary to measure the length from the hooks, or the top of the taut hanging wire, to the top of the frame.

The art should be hung about 60 inches above the ground, considered the average person's line of sight.

Mark the spot, hammer, and hang.

When hanging above a piece of furniture, leave at least 6-8 inches of space between the top and the bottom of the art.

When hanging art above a sofa, the width should span no more than two-thirds the length of the sofa.

How about if you are applying more than one piece of art on the same wall? There should be at least 2 inches of space between each piece of art.
Importance of wall art in your interior
Many homeowners hesitate to add it to their homes. This is because they are probably contented with the color of their walls or perhaps because they are uncomfortable adding wall art to their home interior. However, there are many benefits wall art can provide to the home interior. Wall art can provide an instant color palette; you do not have to worry about picking the color palette for your home. The appropriate wall art can also be the focal point of the room, drawing the eye into the space and giving the viewer a sense of what to expect. Wall art can also add texture to the home interior using various mediums. Lastly, wall art can be a finishing element that can help pull a space together and make it feel complete.