Ideas that will Personalize the Bedroom Walls
August 31, 2022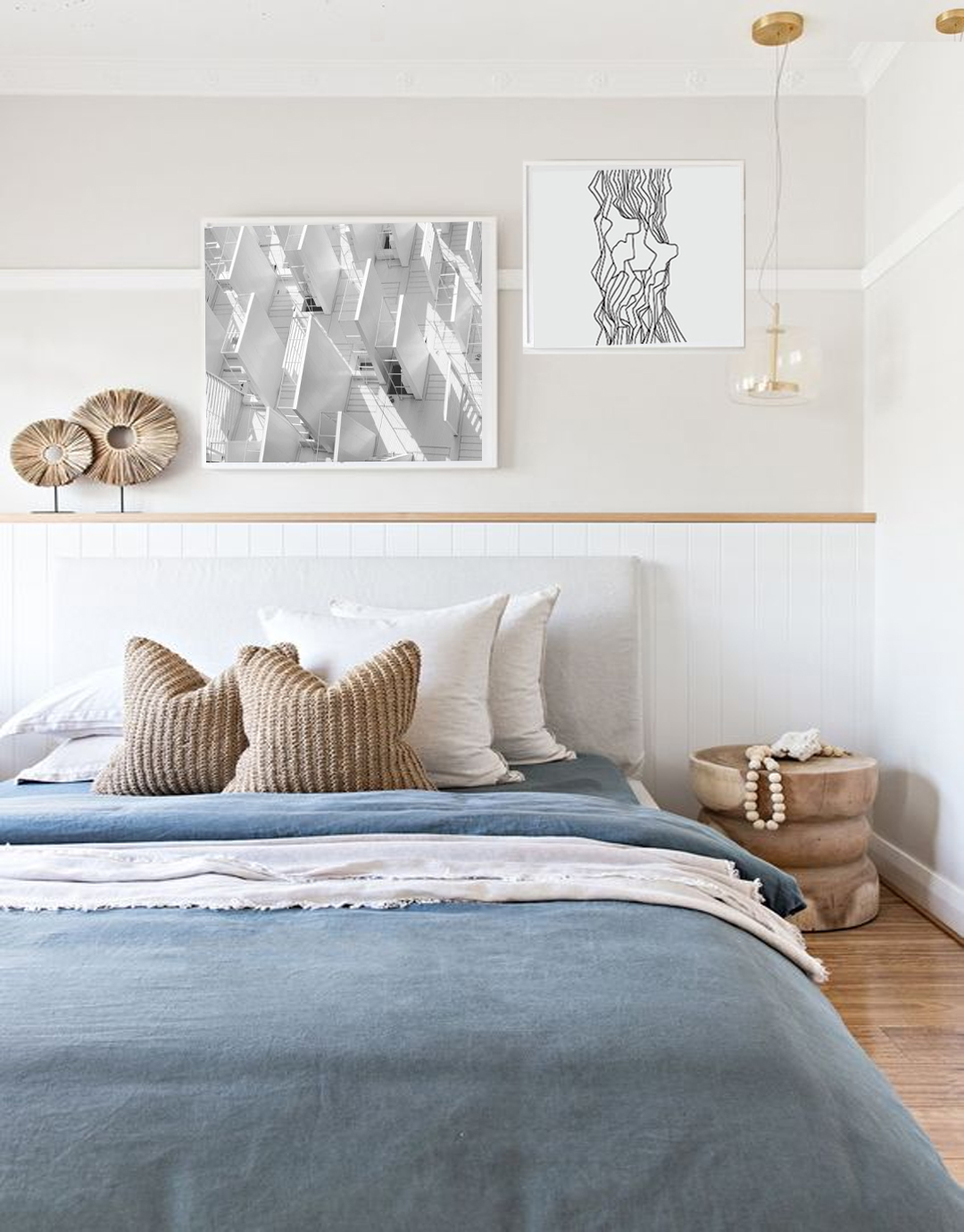 Walls need not only be functional. They also have to look appealing as it reflects who and what you are. Think of them as mirrors that reflect you and these can boost your mood and health at times. The bedroom walls are the ones that look after you while you are sleeping. These are also the spots where you can display your life. As such, it is ideal to customize the walls with decors such as personalized prints. Here are some creative ideas that you can use to make the bedroom walls look amazing.
Personalize it with a wall gallery
If you love art then choose to display different prints on the walls of your bedroom. You can check various references for inspiration or check out artdesign for some trendy art that will level up your wall design. Depending on the size of the bedroom, you can arrange the posters or prints in such a way that they will not overwhelm the bedroom design style. If you prefer, you can display a large piece of art that can function also as the focal point of the room. 
Customize the walls with wood
Wood is not only for furniture pieces or flooring. It can also be used to cover the walls for a relaxing vibe. If you choose wood in soft tones and match it with textiles or accessories then you can instantly give the room a comfortable feel. Dark tones, on the other hand, can give a rustic appeal that you will love. 
Use concrete for an industrial design style
Another wall covering that you will love is concrete. This may not be commonly used in many homes, but it will give an industrial appeal that makes any room look modern. Concrete may also have lots of potentials and you can add decors that can make the interior look elegant and sophisticated. The gray tone of the material can easily be matched with colorful posters or those in pastel colors. Personalized posters can easily add style and personality to the bedroom.
Add greenery to customize the bedroom
If you love plants then personalize the bedroom walls with a vertical garden. Plants can bring freshness to the room and this is something not to miss. The natural colors can likewise give a refreshing feel to rejuvenate you after a stressful day. Another option to add green to the room is with the display of botanical prints. 
Hanging shelves to display your collections
Hanging shelves are a wonderful addition to your walls. These materials can save some space and allow you to display some of your favorite items. Customized posters can also be displayed with the use of these shelves. Personalized posters in the Philippines are easy to order and you can have them framed to complete their beauty. 
Add mirrors to make the room look bigger
This is the magic of adding mirrors to the bedroom walls. They are not only functional but can also add life to any plain-looking wall. Mirrors look best with frames, especially with the material that matches the other decors of the room, such as wood or metal. Mirrors can also make the bedroom look visually larger and allow natural light in without any difficulty.