Inspiring Ways To Decorate Your Home Office
March 25, 2021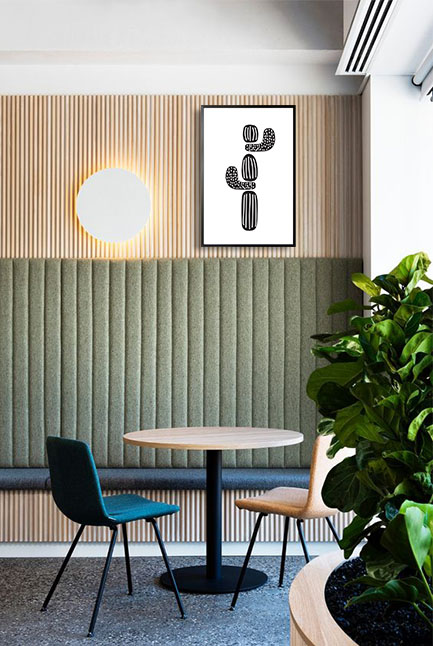 For more than a year, the Philippines has been facing a global problem that has forced us to work at home. Kids also stay home and undergo online learning. The pandemic has changed our way of life and the ways we deal with our everyday activities. There is a high chance that we will live like this for a long period of time unless the disease has been controlled or eradicated. 
Until that time, we have to make use of what we have. You may already have set up your home office. However, working at home is quite different than working at our offices. Distractions are always present to hinder us from finishing our daily tasks. The appearance of the home office is also another factor that affects our productivity.
As such, decorating and arranging the home office is a necessity to inspire us to finish our work assignments. Decorating the home office need not be that expensive. There are many cost-efficient ways to make the home office look attractive and productive. Here are some interesting decorating ideas that will help you with your project.
Add some plants to clear your mind
Ideas and creativity usually comes out when we are not facing the computer or sitting in front of our desks. Many individuals prefer to sit in a place where their minds can relax so that new ideas may be developed. The presence of plants and other greens have proven to be of great importance when it comes to being productive.
The presence of greens such as houseplants and other ornamental plants can power up the brain. Plants do not just add beauty to the home office. Scientifically, plants can provide oxygen to increase the brain activity. 
There is no need to bring your garden to the home office or set up your office in the garden. Just give your room a touch of nature such as a pot of cactus or succulents. These plants will give the beauty that your home office needs as well as the benefits that indoor plants provide.
A home office with a view
It is always inspiring to work with a great view. Choose a spot in your home where you can have a glimpse of the outdoors. A view of the treetops perhaps can help clear your mind for fresh and new ideas. A view of your backyard is also a great place to set up your home office to be more productive. 
Add storage areas
The presence of home offices may also result in the accumulation of clutter. Papers will pile up, pens and pencils may go astray, and other supplies may scatter everywhere. These may be the cause of distractions. It is therefore important to set up areas to store your supplies and your files. Unless your work goes paperless, storage areas are a necessity. 
Do away with traditional office furniture
You may get excited with the idea of working at home. However, it is recommended not to purchase and use traditional office furniture. Treat your home office as a new environment to work with your ideas. You can choose comfortable furniture pieces, but not too comfortable that will make you sleep while working. 
Decorate the walls
Treat any wall as a blank canvas to display your art. Create a wall gallery of family photos to inspire you to be productive and finish your daily tasks. The display of trendy posters is also highly recommended. There are tons of poster designs that can set the right atmosphere to your home office. 
From black and white prints to abstract art, there is poster art that will complete the appearance of your walls. Create your wall gallery with posters of different sizes and you will have an impressive home office focal point. Scenic landscapes, animal posters, and botanical prints are also perfect to give your home office a touch of nature.
Motivate yourself with typography art
One way to encourage you to work hard is through the display of typography posters. Many typography prints have inspiring and motivating quotes that will help you finish the day with a bang. As simple as these posters may appear, but they give a big impact to both the appearance and atmosphere of your home office.