Interesting Ways To Cover Your Walls
February 21, 2021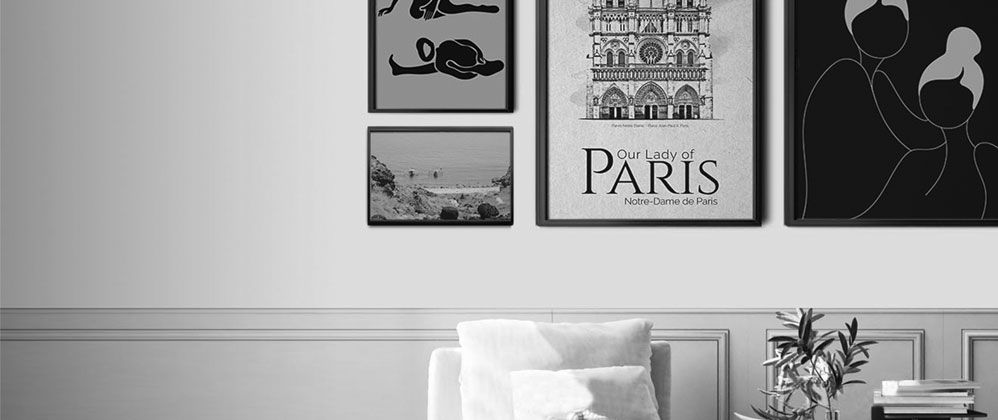 Many homes have their walls treated with the usual covering, such as paint with colors that include flat, eggshell, semi-gloss. There is nothing wrong with providing your wall with a coat of paint. However, some want something new other than paint or wallpaper. There are many ideas on how to create an appealing wall covering with the use of different materials. Just a little reminder, go easy with the ideas we are going to present. You do not want your wall to look exaggerated with wall coverings, just enough to create an accent.
Wallcovering ideas that you will love
Here are some ideas which you may use for wall covering:
Wood wainscot in attractive colors. Commonly, wainscots are in white to have that classic and retro look in your home. Usually, they are also located on the lower part of the walls of the room. Be creative with wainscots as these retro materials can create a stylish and modern appearance for your walls. Wainscot is easily available and affordable. They can be purchased from the local lumberyard or any home improvement store. Paint them with colors that you will think and feel would create a new atmosphere and experience.

It is common to see wood wainscot in the home interior. However, would it be nice if wainscots are made from materials other than wood? Wainscot made of tile for instance. Joining tile to tile creates an excellent water-sealed seam that would be ideal for the bathroom and kitchen. You can use a tile wainscot in every room of the house.

Install tile from floor to ceiling. Floor-to-ceiling tile can be an exciting way to cover the wall. However, it is not ideal to cover all walls of the house with tiles. Wallcoverings with a high degree of visual interest should be limited to one wall only. Tiling the wall goes back to ancient Rome and still provides a good accent to the home interior.

Make your craft room interesting with peg walls. You can cover the entire wall with Pegboard at an affordable price. After installing the board, you can cover it with anything you desire such as collections, souvenir items, and many others.

Upcycle palettes to cover the wall. This will give a rustic appearance and artistic texture to your accent wall. You can cover the whole wall or just a portion of it.

Purchase old books or if you have old books that are kept in the stock room. Use the pages to paper the walls. This is a variation of wallpapering with a twist. The only things you need are glue, a bucket, water, and gloves. Turn that blank and boring wall into an amazing literary accent.

Stenciled shapes and other motifs can create a focal point in your rooms. You can make your stencil or you can check your craft stores to see their latest designs.

Chalkboard paint is one of the innovative ways to create a wall that may also be safe from kids. We all know that kids love to write and draw, especially toddlers. Save your walls from writings and drawings with the use of permanent markers. Chalkboard paint may allow you and your kids to use the walls for their entertainment and learning.

Use fabric to cover an entire wall, or you can also buy squares of fabric paneling and hang them in a cool pattern. This is not commonly used at home but you will lose nothing for trying. 

Trendy posters – in art

design

, we have a wide range of stylish and trendy poster art that will instantly add beauty to your walls. From black and white prints to nature-inspired posters, the posters that we have are a great solution to your wall decorating project.