Interesting Ways To Decorate Large Walls
June 18, 2021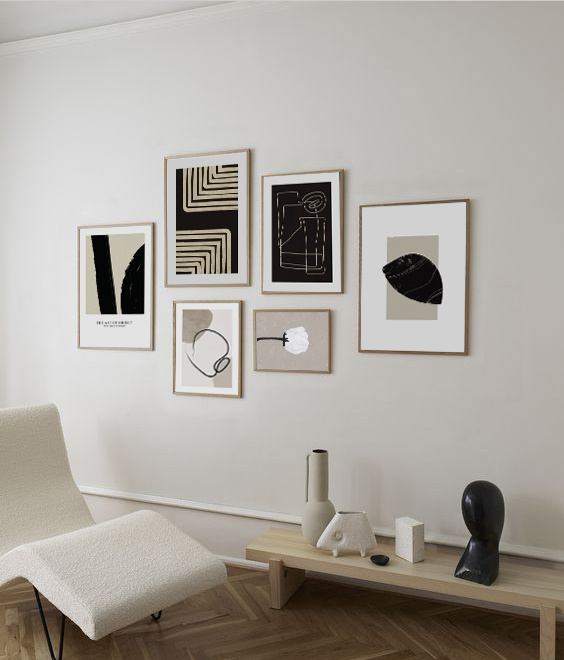 Feeling a little unease with the big, blank wall in your home? No need to worry as there are tons of ideas to apply to add life to your large walls. Having a large wall art may be a little pricey. The good news is, there are creative, innovative, and affordable ways to spruce up your walls. Read on to learn fantastic ways to add life to large walls and make them look more vibrant and interesting. 
Garden on large walls
Give your home a touch of nature and boost the overall appearance of your room. This can easily be achieved by installing small, potted plants on a large wall. Wall-mounted planters are now available in the market and can easily be displayed on your walls in DIY style. You can likewise use floating shelves and paint them the same color as your wall. Place the potted plants on top of them and you have an attractive mini garden innovatively displayed. 
Large-sized art
Create a major visual impact on your walls with a piece of art. A large-sized piece of art will do the trick and you will surely love it. The good thing about this decor is that it can last for a long period of time. Large-sized posters can also be displayed to create compelling wall art. Posters are more affordable than the real ones and still give the same effects to your rooms. Posters can also be replaced if you want to change the theme of your room. With these wall decors, you will be able to add a focal point that will be adored by anyone.
Floating shelves
Floating shelves are innovative items that can be functional as well as add aesthetics to your rooms. They do not have conventional support such as legs. They are built or anchored on the wall which gives them a floating appearance. Floating shelves are more affordable than the traditional ones since they are made up of fewer materials. They can also save space as floating shelves do not take up floor space. Floating shelves can likewise be installed anywhere such as in the bathroom, above any furniture pieces, in the garage, or in the dining room. 
Fabric to cover large walls
There are different types of fabric to choose from and use them as wall hangings. Choose a colorful fabric that will blend perfectly with the color of the wall. These wall decorations can make your room look more stylish and chic. You can choose the fabric with the right size, colors, and textures for your room. 
Book-display for the large wall
A wall decor that will surely be loved by bookworms. Display your preloved books on an extra-large bookshelf or floating shelves. These will add a spectacular view by adding color, texture, and visual interest to a large, blank wall. 
Impressive wall gallery
Over the years the addition of wall galleries has proven its worth in adding life to any blank wall. They are still popular these days and are used by many households. You can display different kinds of framed art, photos, or posters. In black and white, you will be able to create a timelessly classic appearance. Different themed posters can avoid a uniform look thus creating a more contemporary wall art design.