Interior Decorating with Posters
October 5, 2022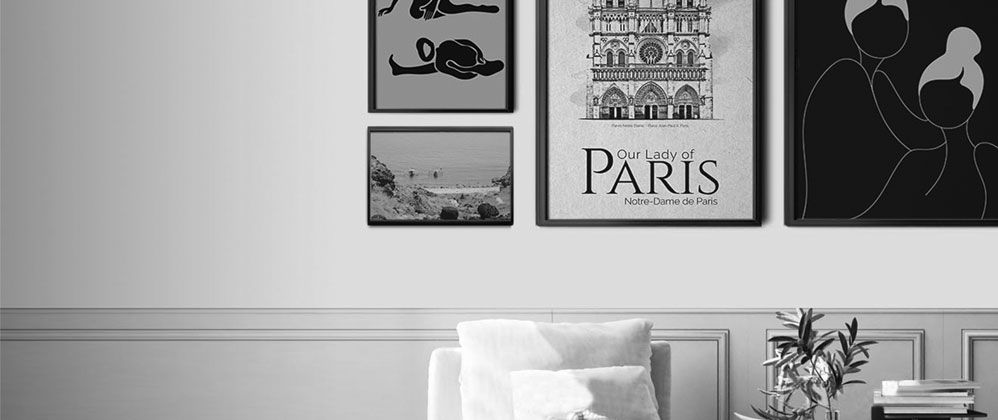 We have seen too much inspiration when it comes to decorating the walls. One way to do this is to add wall ornaments, such as paintings, tapestries, mirrors, or family photos. Whatever they may be, the objective is to spruce up your home with wall decor. 
Posters are the most popular choice these days. With the right art, they can capture the attention of their viewers. Trendy prints and framed personalized posters can be the focal point in every room. Here are some reasons why posters are a must in every home. 
Posters as a wall covering
There are different types of wall coverings, and these are used to cover any imperfections on the wall. In addition to being wall decor, posters can be used to cover dents, chipped-off concrete, or faded paint. You may think that hanging posters is easy, but there are some rules to follow when decorating your space. 
Posters in all rooms
It is common to see posters in the living room. Most homes would display their trendy prints or personalized posters in that room. However, other walls in the room need wall decor, like posters. For example, the bedroom may be considered your personal sanctuary. You just need to choose prints with cool colors so that the bedroom will have a relaxing atmosphere. On the other hand, the living and dining rooms must be splashed with warm-colored prints for a fun and cheerful vibe. 
Another room that needs sprucing up is the kitchen. You will see images, photos, or food and drink posters. Nowadays, wall decorating is different. You can also display customized posters. 
Pick the right spot
You don't just hang posters anywhere you like. By practice, posters are hung on the bed's headboard, sofa, or hallway. Of course, there are various factors to consider before hanging them, like size, theme, color, style of the frame, the dominant color in the art, and others. You can decorate shelves or window sills with trendy art and create a focal point. 
Add a theme
Experiment with mixing and matching different posters to create a theme that will fit your taste. For example, you can display nature-inspired posters to bring the outdoors to your room. If you have several pieces, arrange them in an exciting layout. You may also display posters of the places you have visited to remind you of the fun times and experiences you had in those places.
Color coordination
Posters must have warm colors if you want your room to have a cheerful vibe. Yellow, like yellow, red, and orange, can give any room a lively vibe. Whatever color or shade you choose, just be sure not to overuse them, as they can sometimes be overwhelming.