Love your Dogs? Get them a PAWtrait
August 25, 2022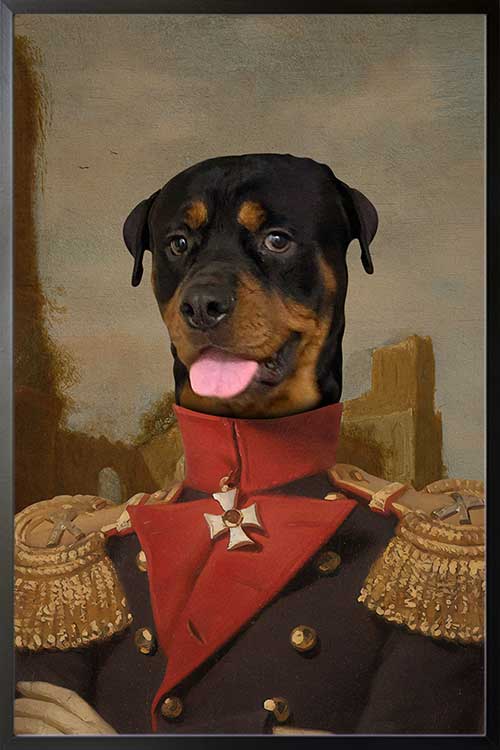 Over the years, we have displayed portraits of the family in our homes. Try to visit a home in the Philippines and you will see framed photos displayed on the walls of the living room. It is also common to see framed diplomas to flaunt the achievements of the children. These photos instantly create a wall gallery that can serve as the focal point of the room. 
These days, there are many wall decors and coverings available that not only make the walls look appealing but also set the mood in the room. For many fur parents, it is wonderful to have a PAWtrait of their dogs as there are many reasons why they are displayed. Dogs always hold a special place in the life of their owners and having a personalized print just for them means a lot. Here are some of the reasons why you should have your dog's PAWtrait in your home. 
Your dog is the baby of the house
Dogs are not just pets. They are part of the family. Many families consider them as one of their kids and it is only right to treat them with trendy prints. They are always with you wherever you go, even when going to malls, parties, or any family affairs. 
Dogs spend years with their owners
Typically, dogs live for over a decade, which means that we have developed a strong bond with them. They offer unconditional love and completely understand who and what we are, especially our needs. In return, we also treat them like any family member or loved one. Dogs become our best friends that you get to spend time with daily. As such, it is only natural to get them a customized poster to be displayed in your home. 
However, they do not live that long and we often mourn their passing. With the PAWtrait displayed, you can immortalize them and bring back memories of happy times with them. Looking at their PAWtraits creates a nostalgic vibe that you will surely love.
A PAWtrait tells a story
These customized posters are great for telling the story of your dogs. A great image of your pet can make them larger than life. In a well-captured photo, you will be able to capture their personality and understand them. A story in the PAWtrait includes finding the right textures, shapes, color, composition, and angles, as well as the background. As such, the location is important when creating a personalized PAWtrait.
Customized PAWtrait displayed in your home
Displaying the PAWtrait in your home is best when they are hung in the living room or the bedroom. Having them enlarged and framed is even better as it creates a focal point and may also become a conversation starter whenever you invite your friends over. 
You can easily create your dog's PAWtrait by sending a lovely photo to Artdesign. We offer customized prints that will captivate your hearts. These types of posters can easily show how special your dogs are to your hearts.