Lovely Posters For The Dining Room
June 6, 2022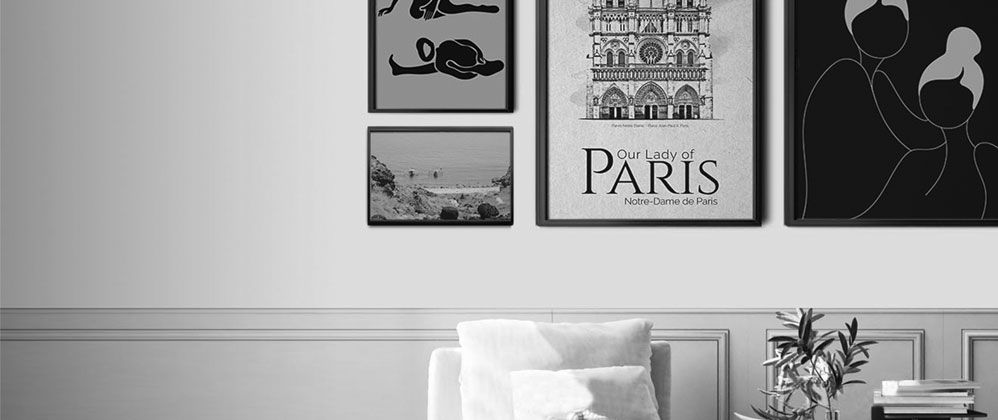 The kitchen is usually used for casual dining. The dining room, on the other hand, is a perfect place to share sumptuous meals with your family and friends. Making the room appear more inviting and stylish for special occasions may be tricky. Yet with the help of wall decors such as trendy art can complete your little project. 
The display of decorative items, collectibles, and stylish posters can easily give the dining room the statement it deserves. Creating wall art is one of the creative ways to spruce up the room. Boosting the appearance of the wall is an awesome way to level up the dining room. Photographs and art prints can easily do the job. These wall decor ideas will surely create a fresh and stylish vibe.
Vintage-themed prints for a retro appearance
Vintage-themed posters can create a classic-looking dining room. The images of old cafes or diners can create a nostalgic atmosphere. Along with mismatched chairs and modest-sized tables, you will be able to travel back in time. Add an antique mirror to enhance the style. No need to empty your pockets to achieve the style. You can always check flea markets or yard sales for a good catch. 
Monochromatic posters for a classic-looking dining room
Monochromatic posters can easily add drama to your dining room. An elegant room can be completed with the display of black and white prints and other monochromatic posters. Dark painted walls can likewise enhance the framed posters. This wall art can give a sophisticated look that is perfect for a candle-light dinner or on any other special occasion. 
White walls to highlight your art
White painted walls give good impressions to many homeowners. It is a positive color that represents purity, light, goodness, illumination, cleanliness, humility, and others. A dining room with white walls is a perfect canvas to display your art. Display abstract, black and white, graphic art, or nature-themed posters, and they will surely be the focal point of the dining room. 
Framed posters to connect the other elements
Framed posters are even more impressive. Neutral-colored frames can easily blend with the other decor elements of the dining room. In addition to these, the frames can enhance the art featured in the poster. Framed prints can also connect all the other elements in the room. 
Photos and prints for a personalized touch
Another way to boost the dining room is through the display of photos and prints. Cover one wall of the room with your photo and poster collection. This wall art can make a wonderful focal point that will reflect yourself. Choose the right layout to make them more appealing. This is true for prints in different sizes. 
Large poster to add style
A large-sized poster can instantly add life and theme to the dining room. Choose a colorful print to create a fun and exciting vibe. Warm colors, like red, orange, and yellow, can stimulate the appetite. This is also the reason why many restaurants and fast food chains use warm colors in their interior.