Nature Tripping In The Philippines
November 29, 2021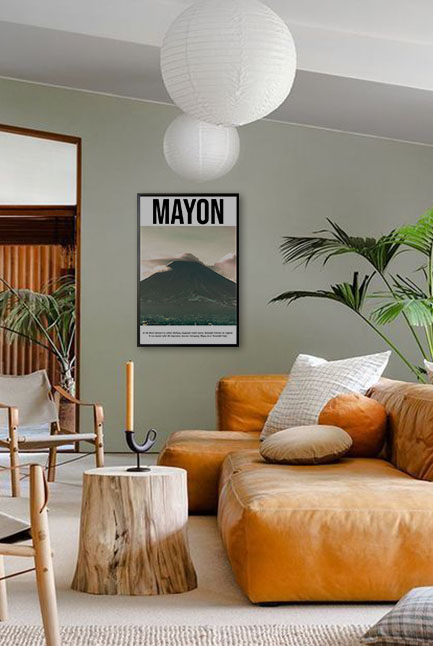 Known for having 7100 islands in Southeast Asia, the Philippines is one of the favorite destinations of tourists, both local and foreign. The country has several attractions that will connect you to nature. It is a paradise for all beach lovers, mountain climbers, and adventure seekers. Read on to know more about the different places in the Philippines where you can get in touch with nature and feel rejuvenated again.
Tubbataha Reefs Natural Park
Located in Palawan, Tubbataha Reefs Natural Park is known for its remarkable biodiversity, abundant marine life, and magnificent dive sites. It covers hectares of productive marine life and contains three atolls and a large area of the deep sea. Tubbataha Reefs has been recognized as one of the world's leading diving destinations. It is home to 600 species of fish, 360 species of corals, 11 species of sharks, 13 species of dolphins and whales, birds, Hawksbill, and green sea turtles. In 1993, UNESCO declared it as a World Heritage Site. Being an isolated area, it will take around a 10 to 12 hours journey to reach it. A sacrifice worth taking to enjoy the wonder of nature.
El Nido Palawan
Another leading municipality in the province of Palawan, El Nido is one of the favorite travel destinations in the country. It is a managed resource-protected area and popular for its white-sand beaches, coral reefs, limestone cliffs, and rich biodiversity. Many travel buffs have placed El Nido to the 20 Most Beautiful Beaches in the World due to its extraordinary natural splendor and ecosystem. 
Malay Eco Tour in Aklan
A perfect place for bonding and get-together with family and friends. The travel destination is known for the Pangihan cave with its eight magnificent chambers. Locals highly recommend visiting Nabaoy, a river with native huts where you can order native dishes and delicacies at affordable prices. Of course, more than feasting, you can refresh yourself by swimming and rafting in its calm and clear water.
Siargao
Siargao was originally a haven for surfers. These days, it is one of the most sought-after destinations in the world. The island is within the jurisdiction of the province of Surigao del Norte and is composed of different municipalities. In 2018 and 2019, Siargao was awarded for being the best island in the world. Tourists will never be bored on the island as there are tons of activities that can be done. These include basking on white-sand beaches, surfing, cave explorations, swinging on palm tree rope, island hopping, and many others. In addition to these, the island is rich in green colors as it is covered with coconut palm trees. A perfect tropical view for those of you who are looking for a vacation paradise. 
Mayon volcano
The Mayon volcano is popularly known for its "perfect cone" and is still one of the most active volcanoes in the country. Located in the province of Albay, it has a height of 2,463 meters and is considered to be the centerpiece of the province. The volcano is one of the favorite sites for climbing, though it is important to note that it is dangerous to do this activity even if it is at its dormant stage. In addition to climbing, you can do other activities such as hiking, camping, bird watching, and photography. It is recommended to visit the volcano between March and May and not during the rainy season.