Oriental Decor For Your Home
April 25, 2022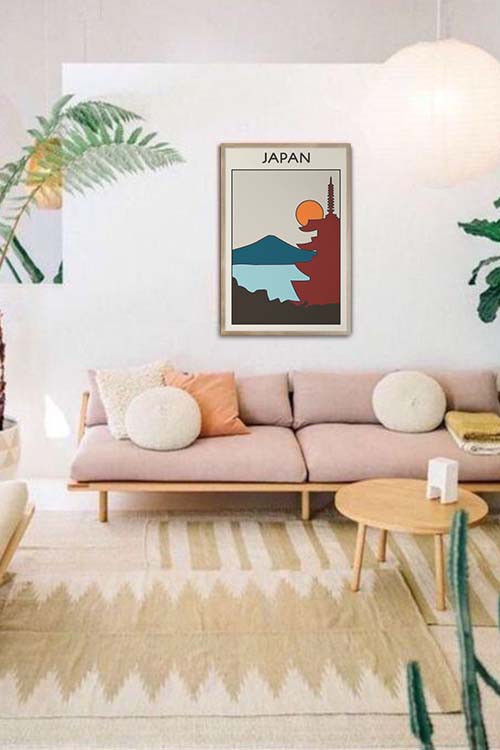 For centuries, Oriental decor has influenced Western decor. The Asian-inspired decor is basically based on Japanese, Chinese, Korean, and Vietnamese traditions. The Oriental decor is basically not confined to any one country or culture and spans centuries. The decor can highly be ornamented, with carved surfaces and bold color, or simple lines, free of ornamentation with soothing neutral tones. 
You can choose from the various elements when creating your own Oriental-inspired home interior. What important are the balance and clutter-free features of your home?
Characteristics of Oriental design style
The Oriental decor is broad in the sense that there are many countries with their own decor style. The decor evokes an image of serenity and calmness. The style greatly helps people who are in a fast-paced kind of lifestyle. The decor style can be successfully achieved by ushering in harmony and balance. Precision and clear thought allow you to do away with unwanted additions. 
The Oriental decor is greatly inspired by the colors of nature and often mimics scenic landscapes and colors to suit the interior. With these, it is recommended to keep the backdrop in neutral colors. The backdrop, as much as possible, must be soothing and offer a relaxed and laid-back ambiance. 
The decor is popular for having vibrant accent hues that stand out when placed in a calm and neutral setting. Combining a soft neutral backdrop with exquisite golden tones creates a majestic room. A hint of gold can create a trendy and fashionable statement as well.
Balance is an important element when you want to achieve the Oriental decor in your home. What you need is the right harmony of colors, textures, and elements. Natural stone decorations, wooden floors, bamboo blinds, and some organic textures will do the trick.
Water is another great way to create an Oriental atmosphere in your home. The sound of flowing water in your rooms, as well as the exterior, can create a welcoming and calming mood. A pond is one way to achieve this style, and this can be the focal point of your room.
Just like in any other interior style, lighting can greatly influence the overall appearance of your home. It adds to the visual and accentuates the theme. Examples are hanging paper lanterns, sculptural lighting installations, and a few candles. 
Organic and sustainable materials are highly recommended to achieve the Oriental style in your home. Smooth polished stones, sustainable bamboo blinds, intricately woven tatami mats, and potted plants and shrubs will bring nature into your home. 
Oriental decor in your rooms
Oriental-inspired rooms must be natural, serene, soothing, calm, and Zen. Many rooms, which are Oriental-inspired, bring the outdoors inside through the use of natural materials and the colors of nature. A minimalist approach is also one of the features of the design style. 
In order to achieve the Oriental decor in your room, certain things need to be considered, such as natural color palette, simplicity, bringing nature indoors, and the incorporation of nature-themed wall decor. 
Oriental decor in the backyard
The backyard is fun to design with Oriental decor. As long as you achieve and incorporate the elements for the design style, you will be able to achieve the desired output. Keep in mind that Oriental decor is also nature-inspired, incorporating the elements of nature such as water, earth, plants, and colors. A Japanese garden is one of the perfect examples of an Oriental-inspired backyard. The garden is composed of a koi pond, a Zen garden, bamboo, plants, shrubs, and others. Looking at this type of garden is truly calming, refreshing, and rejuvenating. You will love this kind of backyard and will surely enjoy staying and contemplating it. This is highly recommended for people who want to go home to a place where they could relax after a stressful day at work or school.