Personalize Your Bedroom With Posters
October 20, 2021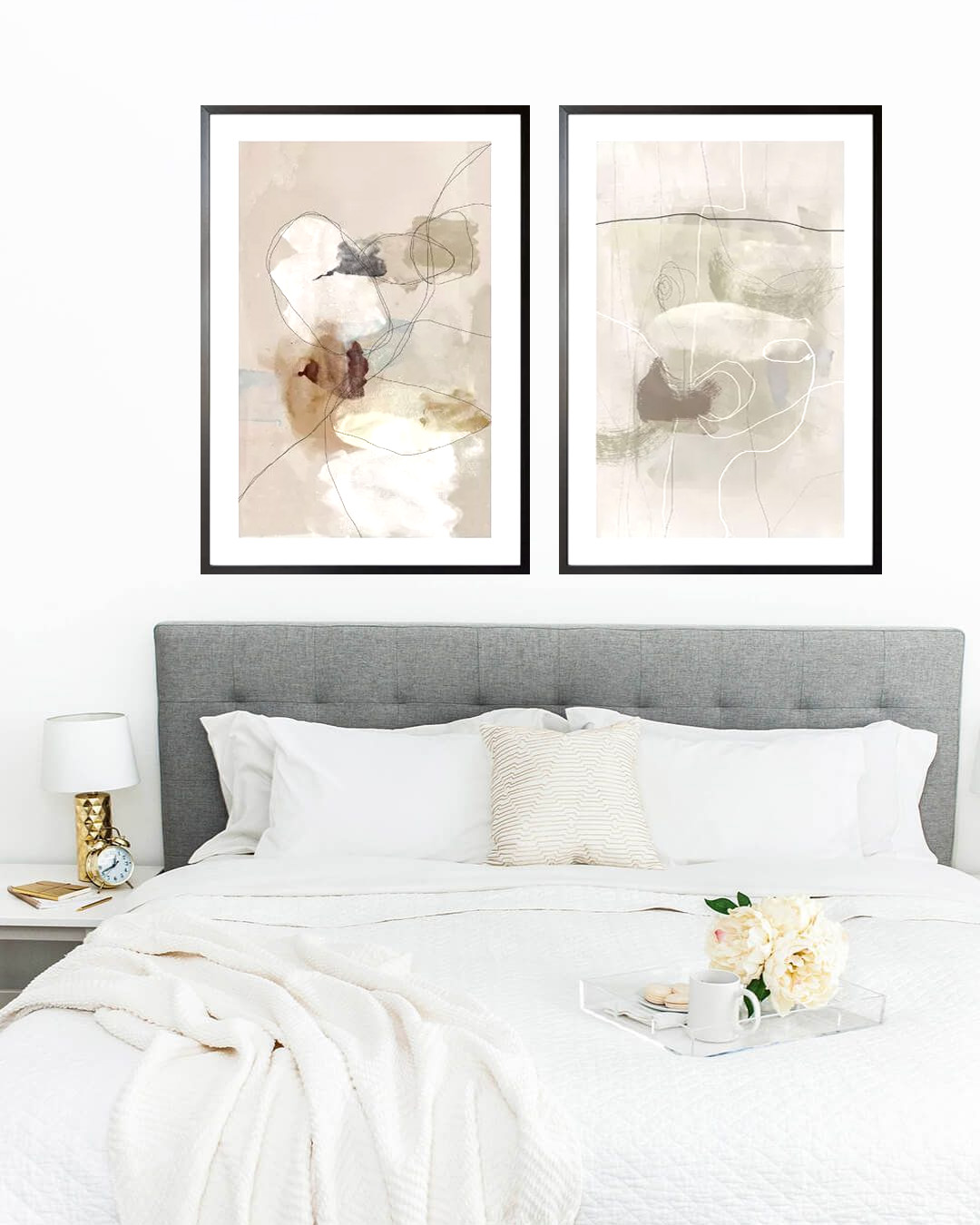 Bedroom is a special place for every household member. It is where you can have rest and relax from the daily routine and forget about your worries. Since it is your personal sanctuary, it needs interesting decor to make the atmosphere inviting and relaxing. There is a wide range of decors that will make the necessary transformation. While choosing the right bedroom decor, you need to consider several factors, such as room size, furniture pieces, and wall colors. 
The decors you choose can instantly change the beauty of your bedroom. This is the reason why you need to plan carefully before adding any poster. Themes may vary and are available in various designs. The most important aspect in choosing the right design is how they combine with the interior design style of the whole room. Choose the poster design that will stand out or will enhance the overall design of your bedroom. Here are some ideas that you can employ when decorating the bedroom with posters.
Floral prints
Floral prints are always safe to use. However, different flowers evoke different kinds of energy. Experts suggest not to have complete freedom when choosing the type of flower. There are flowers that are appropriate for the bedroom. Here are some examples:
The cherry blossom represents freshness and innocence and is ideal for newlywed couples. 

Peony Flowers are known to attract love, romance, and warmth. However, avoid this flower to couples. 

Roses help improve the relationships among the members of the family. 

Orchids symbolize love, beauty, and fertility. 

Narcissus is the flower that represents career and education as well as good luck and prosperity. 
Landscapes
Landscapes are fantastic poster designs that have been used in both homes and offices. If you are going to use this design in the bedroom, choose the poster the depicts good and calm weather. Images of typhoons, hurricanes, storms, and the likes bring bad vibes to the bedroom. 
Animals
The images of animals evoke positive emotions, and the urge to take care of your loved ones. Avoid posters of predators and other aggressive animals. Posters of animals with their partners are also great to display as they bring harmony and balance to your life. 
Abstract art
The good thing about abstract art is its versatility. They suit well in every room including the bedroom. Take into consideration the colors and significance of the art. We understand that sometimes it is difficult to interpret the meaning of abstract art. But that is what makes them amazing. Avoid too bright or too aggressive designs as these will not help you relax in the bedroom. 
Nature-inspired posters
If still not sure what poster to display, go with nature-inspired art. It is a universal theme and the safest design to display in any room. Just like in any theme, it is best to choose calm and placatory images. Posters with cool designs like greenery and botanical prints are proven to calm and relax the mind. On the other hand, posters of different landscapes like mountains and horizons give an impression that the room appears bigger. 
Travel posters
If you are a travel enthusiast, you can bring the adventure to your bedroom. There are many travel posters available in the market. These posters feature the different travel destinations and landmarks around the globe or the country. As such, your bedroom will have a style that will reflect your character and personality. 
Black and white prints
Black and white posters are perfect if you want your bedroom to have that classic and retro appearance. These posters never go out of style and they likewise evoke a minimalist effect. These prints are ideal if you want your bedroom to have that elegant and sophisticated vibe.