Personalize Your Room With Dog Prints
May 30, 2022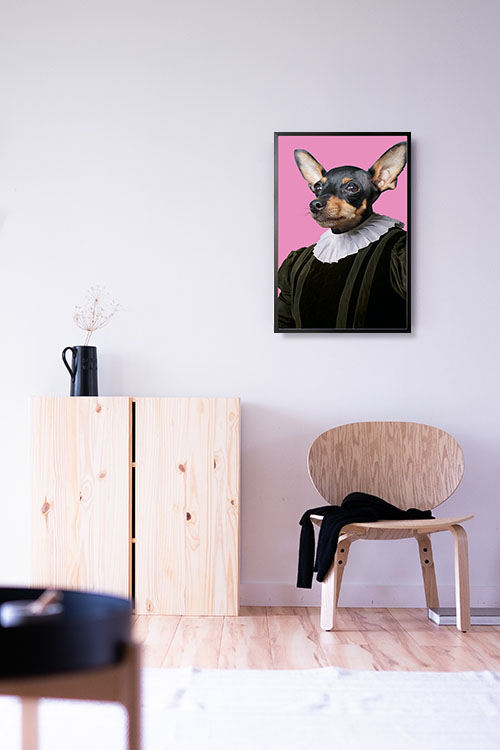 Dogs always put a smile on our faces. Whether they are your pets, seen on television, or on the walls as art. Experts believe that decorating your home is a reflection of who and what you are. If you are a dog person, then why not show it on your walls? You may think this is difficult but with today's technology, everything is just a piece of cake. Here are some ways how to spruce up your rooms with amazing dog prints.
Black and white dog prints
It is common and even a tradition to have white walls. If this is not your thing, then colored walls look best with black and white prints displayed. This art creates a cool contrast to all walls regardless of the colors they have. Moreover, black and white dog prints create a classy and elegant appeal that can be the focal point of any room.
Framed dog prints
While dog posters are lovely, with frames added, the art will even be more captivating. One way to offset multi-faceted styles of art, like pop or graffiti, is to give them a frame with matting. The frames give the art a more uniform feel when displayed together while the matting gives your eye a place to rest. 
Patterns and Texture Mesh
When working with patterned art, wallpaper or textiles, we tend to be safe and choose a monochrome decor scheme. Don't hesitate to try new things or even mix and match. In order to achieve the desired appearance, it is just right to blend patterns and textures. 
Metallic decor for a neutral space
Neutral decor is easy and functional but it could look better with a little decoration. Add style and glam to the space with metallics. These will also give your home a modern touch that will surely be adored by your guests. 
Colorful standalone art can boost the whole room
In many instances, people tend to decorate their home and choose the art that will complement it. What if the process is reversed? This too can be done and keep in mind that you have to identify the color first within the art and match them with accent pieces, such as throws, rugs, fabrics, and others.