Playroom Wall Decor Ideas For A Perfect Theme
February 18, 2021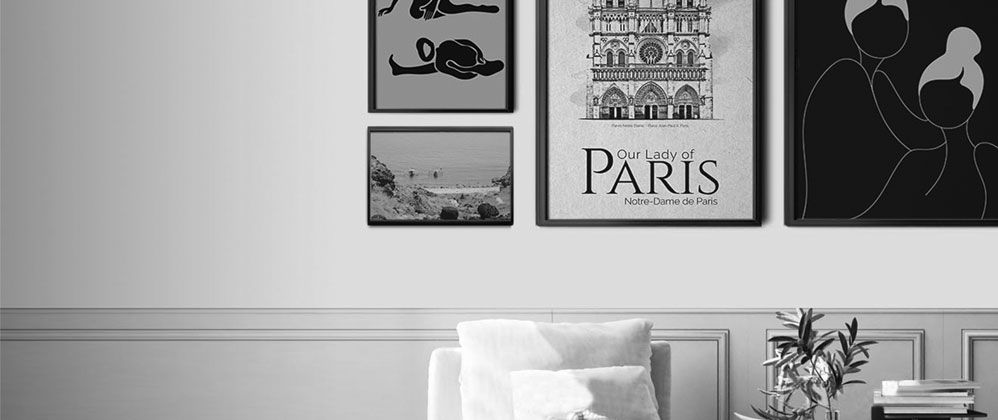 If you have kids at home, one of the most fun and exciting rooms is the playroom. This is where you get the chance to have quality time with your little ones through play and learning. Kids these days need to have their sanctuary where they can play and do whatever they want. 
Decorating the playroom is also an enjoyable experience for both parents and their kids. Parents may involve their children in the decorating project, from the planning stage to the actual doing of the project itself. Parents want the best for their kids, and this is also true with the appearance of the playroom. 
The ideal wall appearance for the playroom
Kids are visual learners. Their brains are stimulated when they see pictures and associate them with other things. This is the main reason why playschools and preschools use flashcards, posters, and other visual aids to help students in their learning process. Alphabets and numbers are usually seen in prints and these are displayed on the walls of the classrooms. 
Learning begins at home, so parents always find time to teach something to their children. Examples are values, singing, dancing, alphabet, numbers, and others. For these reasons, parents tend to decorate the playroom with learning materials like educational and academic posters, nature-themed prints, and many others. 
Wall decor ideas for the playroom
Not all homes have their playroom. Many small houses or spaces do not have any provision for playrooms. Designers and homeowners improvise to make the homes extra special by converting a particular room into a playroom. Sometimes, space is provided in the living room to be used as a playroom. 
The first thing that comes to mind when decorating the playroom are the walls. Planning for the wall design is probably the most crucial part of the project. It is recommended to get the kids involved in deciding on the theme and decorative items to be added. 
There are many things to consider during the planning stage. Talk to your child so that you will have a bird's eye view of what they want for the playroom. There is also a big possibility that you may not agree with your children, however, it is important to compromise with them so that the project will be a success.
Here are some ideas and inspirations that you can use for the wall decorating project:
Wall stickers and draw-on frames – these decorative items would simply fill up any blank spaces on the wall. There are tons of designs available and most of them are sold as DIY kits. Draw-on-frames will help you and your kids to use your imagination and creativity with the use of special markers.

Posters – these wall decors are easy to use and cost-efficient. There are likewise many designs available that will fit the playroom such as nature-inspired, animals, alphabet, and numbers. In addition to being decor elements, posters can be used as learning materials. 
Wall gallery – with the use of photos of your family, friends, and kids' activities, you can layout them properly and create a wall gallery. Trendy kid-themed posters can also be used to create a compelling wall gallery. It is also highly recommended to have them framed for a more attractive look.
Whatever wall decor you want for the playroom, the most important thing is to acknowledge what your children want. This is to customize the playroom according to your children's personality.