Prepare Your Home For The Mother's Day With Posters
March 17, 2021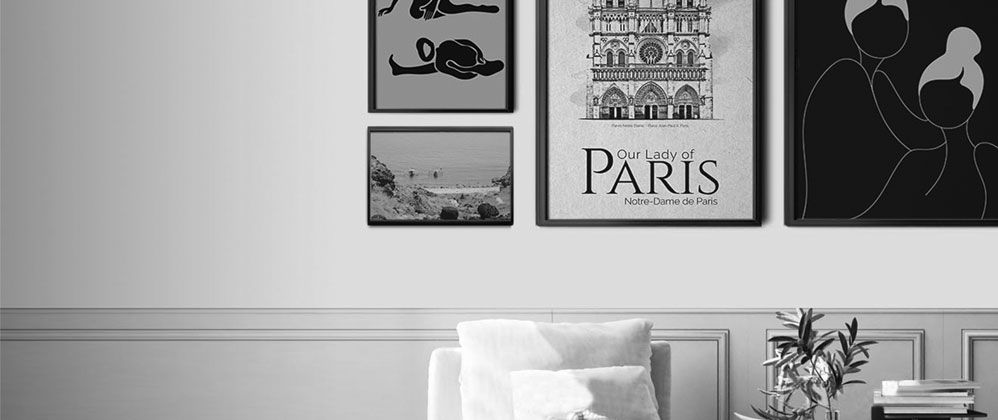 Mother's Day is a celebration to honor all the mothers around the world. It is celebrated on various days in many parts of the world. The day is commonly celebrated during the months of March or May. The celebration of Mother's day can be traced back to the ancient Greeks and Romans. They held festivals in honor of the mother goddesses, Rhea and Cybele. The day is a celebration of mothers and the maternal bond and traditionally children give flowers, presents, and cards to their mothers, grandmothers, stepmothers, and mothers-in-law.
Home decoration gift ideas for Mother's day
It is important to find a gift for our mothers that they will love. Commonly, the gifts for Mother's day are beauty gift sets. Sometimes it is nice to be non-traditional when it comes to giving gifts. From functional tools for the kitchen to decorative items all around the house. These gift items will make her feel special on Mother's day. The good thing about giving these kinds of gifts is that every time she sees your gift in the home, she will be reminded of how much you love her. Here are some home decoration gift ideas for Mother's day: attractive picture frames, a handmade tray with floral design, luxury towel set, linen scarf, decorative tea set, throw pillows, and many others.
DIY Mother's day room decorations
There are many things that can be given to our mothers during this special day. If you visit shops, you will be able to see tons of gifts that you can purchase. However, if you want to make your gift extra special, you can always create something that your mother will truly love and appreciate. For instance, you can create a large Mother's Day banner using cardboard and flowers to easily decorate for the special day. 
You can easily make a dramatic focal wall out of a plastic trellis decorated with  carnations. The best part is that the flowers are just threaded through the trellis and you can pull them out and present your mother with a large bouquet of flowers at the end of the day. 
Prepare her breakfast topped with a cute printable Mother's day food flag that you can easily stick into her favorite breakfast food. You can also add a handmade mother-themed wood plaque to decorate her home and make her smile. Another ingenious way to use flowers is to decorate the dining room with carnations that are strung together to form a flower garland to drape over each chair. 
You can also create a spectacular balloon arch which is perfect to place by the front door or over the snack table. 
Easy Mother's day decorations and gifts
Here are some ideas on what to decorate your mother's home during their special day: 
Kids' garden stepping stone

Special "Mom" banner

Herringbone Tray and Box

Kids' artwork candleholder

Fingerprint – embellished frames

Chic Macrame planter

Colorful dipped utensils

Chalkboard flower pots

Fingerprint decorated table runner

Painted glass vases 
Decorate the walls with art they love
Treat every wall as a blank canvass to display the favorite art of every mother. The display of trendy and stylish posters is one of the easiest and fastest ways to beautify the walls. There are tons of poster designs that they will surely love. From nature-inspired to black and white prints, mothers from around the world will surely appreciate these gifts you have prepared for them.