Purrfect Walls With A Cuddly Black Cat
April 9, 2021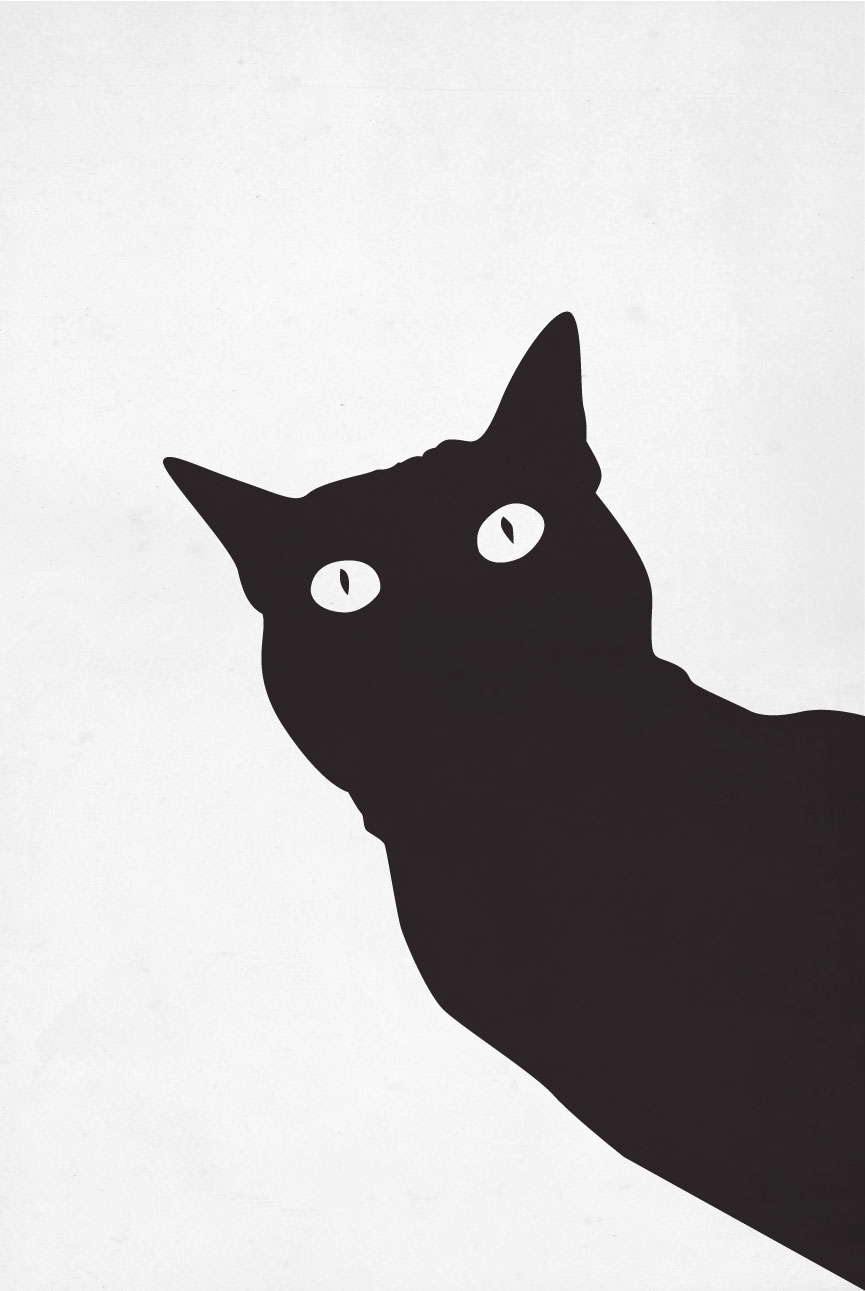 A common icon for Halloween, black cats are commonly seen along with images of witches and ghoulies. Yet black cats are fantastic animals with a lovely and colorful history that made them one of the favorite pets and symbols in the world. Get ready to learn more about black cats and why decorating your homes with images of black cats is purrfect!
Black cats, witches, and ghoulies
Black cats are one of the common icons seen during the season of Halloween. In fact, visit any school and there is a high chance that you will see a child wearing a black cat costume. Cuddly these domesticated animals as they can be. But are you aware how they became a Halloween icon?
Let's travel back in time and see how black cats lived during the Middle Ages. A period of knights, heroes, princes, princesses, and nobles, the Middle Ages is also a period of mysticism and magic. Black cats became associated with witchcraft, evil spirits, and dark magic. Many people also believed that black cats were cohorts to witches. As a result, there has been a mass killing of black cats. Poor cats and their owners as they also suffered the fate of their pets. 
Since then, black cats have been feared and considered to bring bad luck if they are present in a particular place. Black cats represent all eerie things. Many people even avoid owning the poor animals due to a smudge in their history. 
Everything is cool and beautiful with black felines
Forget bad luck and treat black cats as a perfect symbol for good fortune and prosperity. In certain countries, black cats are believed to improve love life. In Japan, for instance, single ladies who own black cats are believed to attract more suitors. Black cats are also known for being an ideal wedding gift in the English Midlands. 
Black cats can also bring good luck and boost your finances. Sailors have been remembered to bring black cats aboard their ships to hunt mice as well as to become pets of the crew. Sailors in Great Britain believe that black cats would bring good luck and ensure the safety of the ship and its crew until they get home. 
Pirates, on the other hand, have a complicated belief. Black cat walking towards you is considered to be bad luck and good fortune for black cats walking away. Many sailors also fear black cats as they may be the reason if the ship sinks, so they say. Different countries have their own beliefs when it comes to black cats. One thing for sure, black cats are cuddly, lovable, and loyal animals just like any other breed of cats. 
Black cats and interior decoration
Making your home cool and perfect may be quite a challenge as there are tons of ideas available. Decorating the walls with posters will easily boost your walls as well as the overall appearance of your walls. Black and white prints have been proven to evoke a classic and elegant look.

Black Stencil Cat poster is one of the spectacular choices for cat lovers or even dog admirers. The contrasting colors evoke a classic beauty. Whether you are decorating for Halloween or just to make your wall look extraordinary, this trendy art will be the Pawsitive choice.