Small Space – Decorating With Style
May 20, 2021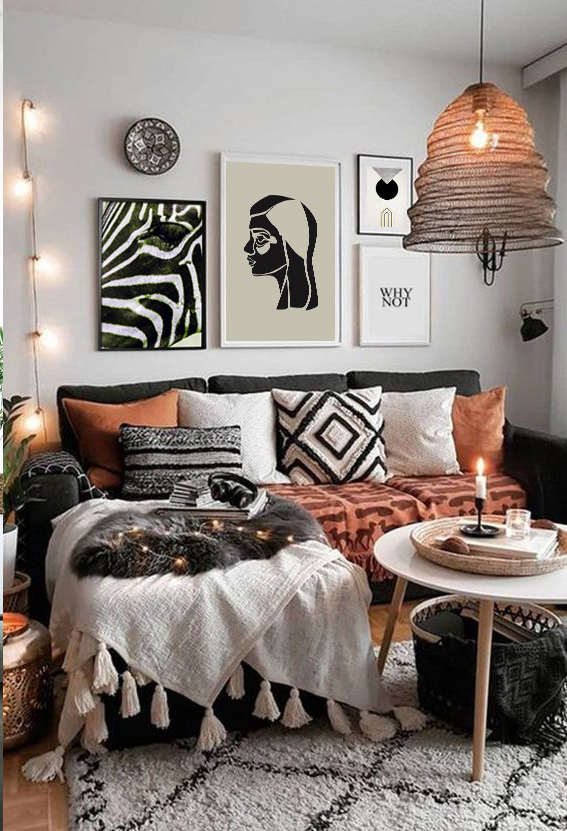 You do not have to feel gloomy if you only have small spaces. Many people think that decorating a small room is only limited to just hanging some posters on the wall or just by simply installing wallpaper. To tell you the truth, there are endless possibilities on how to decorate your small space with style, even if they are small. You can even make them look and feel bigger with some ingenious tricks. Yes it is true that adding decorations is costly, but there are ways on how to make the room pleasing without spending that much. You might even be surprised if your guests adore your room design by just using your creativity, imagination, and resourcefulness. 
Creating a focal point
Focal point is the center of interest or activity in a room. In interior design, every room needs a focal point, a spot that will captivate the eye. Sometimes, having a good focal point will give you a bird's eye view of the whole house. This can be anything that will capture the interest of anyone who looks at it. Rightly scaled artwork, nice vases or potteries on a mantle, decorative plants and flowers, sculpture, tapestries, you name it. As long as these items coincide with your interest, they will do well being the focal point of the small room.
Keeping things open 
What you want to prevent is having the feeling of being cramped. It may be tempting to buy a large furniture piece like a sofa, but with the limitation of having a small space, large furniture pieces in a small room may feel and appear congested. Choose furniture pieces with small stature and would not choke the room. It is good to have pieces with see through parts. For instance, a bed with see through headboard and footboard. Or better yet, a bed with no footboard, such as a storage bed. This will keep the room open, making it feel larger.
Boosting a small space
Organize your small space to make the room more spacious. For the bedroom, you can make it dark and cozy with the use of saturated berry reds or chocolate browns. The living room can be emphasized by allowing natural light to enter the room. Natural light can be enhanced with the right window treatments or by installing light colored wallpaper or applying light and bright colors that can reflect light.
Add storage areas to small spaces
One thing for sure, a cluttered space is an eyesore. Remember that every part of a small space can be a potential storage area. It is true that you can just stash your things anywhere, but of course this will cause the accumulation of clutter that will make the room cramped. The underside of the bed can be a good place to stack your boxes filled with things not in use.
Make every part of the small space special
Look for ways on how to make the small spaces look special. Add accents such as throws on the sofa, fabric with meaningful patterns in the bedroom. Lighting says a lot when decorating a small room. Choose a lovely chandelier for the living room or the bedroom or a sculptural table lamp. Use artwork to show off your personality. Choose something that is not expensive. It is recommended to blow up your favorite pictures and have it framed and hang it on the wall. Remember to use any decoration that will make you happy.
Keep it high 
Use floor-to-ceiling curtains to make an illusion of a high ceiling. A small change can create something big. You may also use light and crisp colors for a visually higher ceiling.
Extraordinary ways to style a small space 
You need not have to decorate your small space the conventional way as these may not be applicable in your room. Be creative with the layout of the furniture. For instance you can place cabinetry proximal to the wall to save space. Bed can also be placed near the wall also to save space and place the side table next.