Stress-Free Home Environment That You Will Love
June 25, 2021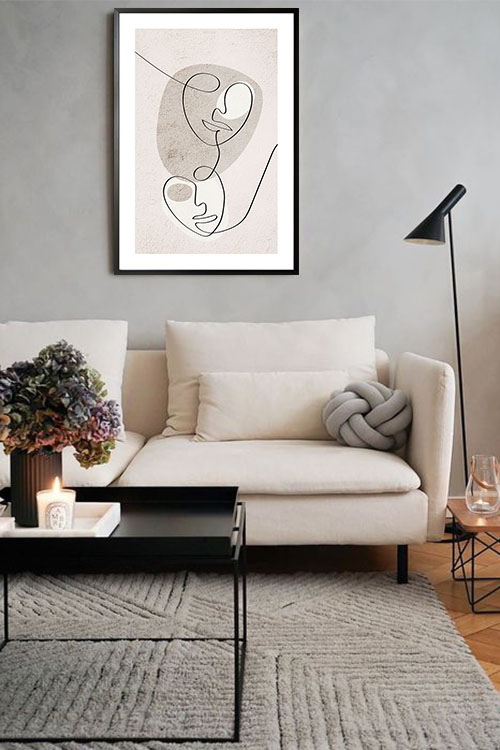 Each one of us deserves a relaxing and calming place especially after a hectic day at work or school. This is the reason why many homeowners decorate their homes with wall coverings and color palettes that are visually relaxing. Decorating our homes need not be that complicated. The right home design can boost the mood, reduce stress, and promote better sleep. Read on to learn ways on how to create a stress-free home environment.  
Decorating the entryway
The entryway is the first part of the house that you will see. Decorating it would be one of the first steps in achieving a stress-free home. Create a focal point by adding something that you really love. Examples are a piece of art, a vase with flowers, and memorabilia. These would help you relax after a tiring day.
Keep the entryway clutter-free. This will send a message that the whole home is also clutter-free. A home that is filled with clutter can only promote stress. Create storage areas for every item in your home. These will avoid the accumulation of clutter making the home more comfortable and roomy. 
Stress-free living room
The living room is considered to be one of the busiest rooms in the house. This is where anxiety usually builds up, especially when it is filled with unwanted items. Make the living room clutter-free as well. It is also recommended to paint a table or a bookshelf with a color that is the same as the wall. White or light-colored walls also help create a visually larger room. 
Light up certain parts of the room with the use of spotlighting. This can be done next to a sofa where it can also be used as a reading nook. It is also recommended to create pedestrian-friendly paths to minimize traffic. 
Give the living room a touch of nature as natural elements can make the room look more comfortable. Add indoor plants as these can give medical and psychological benefits. In addition to these, hand a mirror next to a window to enhance the outdoor vantage point. 
Calming and stress-free bedroom
Experts believe that cool colors like blue and green can promote a relaxing home environment. In addition to these, earth tones can also boost a stress-free bedroom. The display of nature-inspired prints is one of the easiest ways to achieve this room environment. Wallpaper can also be added and incorporate with it a few decorative items like pillows, beddings, or lampshades in cool and relaxing colors. 
Studies have also shown that cool colors like blue, green, and purple can help promote good sleep. In addition to these, try to switch off all electronic devices and gadgets so you will have a more relaxing sleep. 
Don't forget the kitchen
The kitchen is probably one of the most important rooms in the house. Many kitchens are known to have piles of utensils, pots and pans, and others. The addition of storage spaces like cabinets and shelves will help keep these items in their proper places. These will also make your life easier when preparing meals in the kitchen.