Styles That You Have Loved In The 80s
January 21, 2022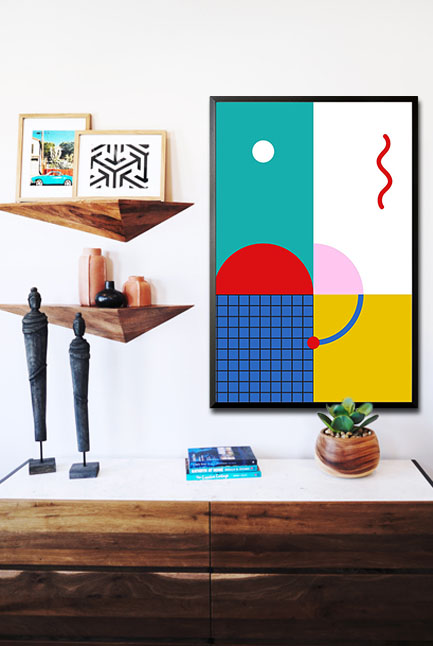 Take a walk down memory lane and see how beautiful the styles that are popular even in films are. You probably have used them in your home for years until other trends have come along. These days, the styles of the 80s are making a comeback and are being used in many homes, offices, restaurants, and other establishments. Read on to know more about the styles that many people have loved over the years. 
Chintz
Chintz is a printed cotton fabric with a glazed finish and multicolored patterns. It was originally used for upholstery, curtains, and clothing. These days, chintz refers to the floral patterns seen in fabric and other decorative materials, such as wallpaper. It is common to see designs and patterns such as nature, flowers, and leaves. 
Pastels
Pastel colors belong to a pale family of colors that are described to have high value and low saturation. The colors of this family are considered to be soothing. The most commonly used pastels are pink, mauve, baby blue, mint green, peach, periwinkle, and lavender. 
Country Style
Country interior style is any design that appears casual and cozy. The overall appearance eludes the feeling of simple country life. It includes color palettes that are bright along with pastel colors. In addition to these, the colors should also be able to blend perfectly with other design elements like vintage wares and second-hand accessories.
Verdigris
Verdigris is a green or bluish patina that forms on copper, brass, or bronze surfaces that is exposed to air for long periods of time. It consists mainly of copper sulfate. 
Open Kitchens
The open kitchen is a remarkable design for homes that are small. The absence of barriers or doors allows spaces to flow into each other. This design makes the home look more spacious than it is. The good thing about open kitchen design is that it also keeps the family in touch by integrating meal preparation with nearby activities like watching television in the family room. 
Memphis-Inspired Design
The Memphis Design is one of the most popular styles ever created. It is known for the use of bright neon, primary and pastel colors, geometric shapes, and bold, repetitive patterns, such as black and white stripes. 
Preppy
Preppy interior design showcases genteel mix patterns. Plaid is the traditional pattern of preppy style, but not the only one. Think about stripes, houndstooth, herringbone, and gingham checks mix to create a curated look that is anything but stuffy. 
Shabby Chic
Shabby Chic is defined as having a soft, relaxed, romantic style that appears cozy and inviting. The design style usually is related to females, On the other hand, masculine shabby chic appears to be rusty, along with deeper or richer colors. Other decorative items that may be used to achieve the design style are rustic furniture, unfinished wood, denim, burlap, sailcloth, and homespun. 
Japanese Zen
Soothing and spiritual, Japanese-inspired design was a popular trend in the 80s. Zen refers to meditation and has become a popular principle for interior designers. The design style focuses on creating balance, harmony, and feelings of relaxation through a minimalist approach.