The Beauty of Minimalist Wall Art with Trendy Posters
February 16, 2021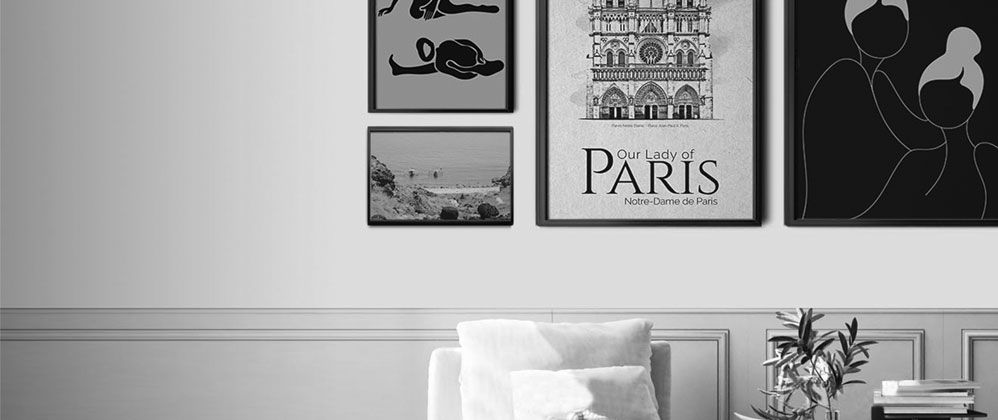 Minimalism is an art movement that was established in the 1950s and 1969s. Artists during that period saw an opportunity to move away from popular abstract art and try something new. A form of art that has captivated many artists and audiences and has also inspired other industries such as the design and construction industries.
Minimalism defined
Considered to be an extension of abstract art, minimalism has stripped off essential forms and unleashed only purity and beauty. Many artists have associated minimalism with conceptual art and this has challenged traditional art in terms of viewing, understanding, and interpretation. 
The minimalist movement ensured that in creating art, there is a devoid of personal expression, or at least kept to a minimum. These days, minimalism is one of the trends in interior design. The objective is to create a room or space with the use of natural and simple forms that were inspired by the movement and by Japanese design. 
The appearance of both the interior and the art is more spacious with minimal details. Artists and designers focus on shapes, colors, and texture. The furniture pieces usually have streamlined shapes and neutral colors. Minimal accessories are recommended and the material of the flooring should be easy to clean and maintain, such as wood, linoleum, and stone.
Pros and Cons of Minimalism
Choosing a minimalist home and lifestyle also has its advantages and disadvantages just like any other theme and style. It is nice to know them as they may be of good help in adding the style to your home. There are many benefits that we can get from minimalism such as less economic burden, less stress, quality over quantity, and environment friendly. On the other hand, some people may have difficulty in accepting the minimalist lifestyle as it may cause anxiety and loneliness.
Trendy Art and Minimalism
Studies have shown that minimalist art can be traced back to the traditional cultures of Japan and China. The beauty of minimalist art has spread widely around the globe and influenced many other disciplines. The creation of art was kept to a minimum and stood for simplicity and essence. 
Minimalist artworks are not abundant with unnecessary decorations and motifs. The lines, colors, curves, are added with purpose and meaning. Artists who are advocates of the movement know and understand well the beauty and fundamentals of the forms. 
In the design and construction industries, the creation of wall art is one of the best solutions in giving a room a necessary finishing. Many consider this to be the final step in finishing the interior. There are a few factors though when creating your wall art such as color choice, having a focal point, and personalization. 
Many poster prints feature minimalist-inspired trendy art. Many of which have the elements that meet the criteria. The colors and shapes in the art can easily blend with the other decorative items of the room or space. The colors are not too loud and can still grab the attention of the viewers. 
Simplicity is a beauty!