The Life and Works of Vincent van Gogh
January 19, 2022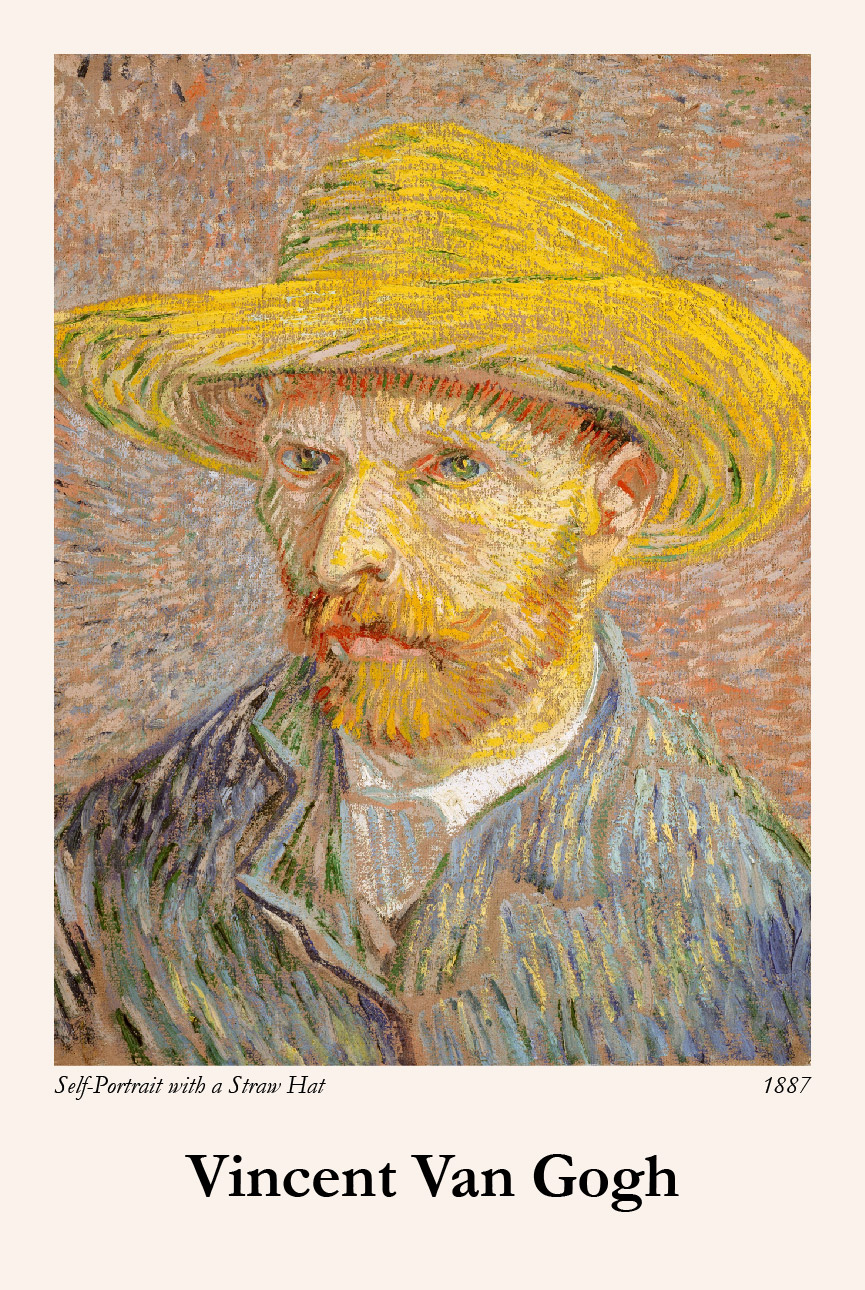 "Starry starry nights. Paint your palette blue and gray…" You have heard the song, and have hummed it. This song by Don McLean has immortalized one of the greatest artists in the history of Western art, Vincent van Gogh. Many of us have loved his works, yet not all are familiar with his story. Read on to learn more about life and some of the works of Vincent van Gogh. 
Who is Vincent?
Vincent van Gogh was born on the 30th of March 1853 in Groot-Zundert, Netherlands. His family was quite known as his father, Theodorus van Gogh was a country minister and Anna Cornelia Carbentus, his mother, was an artist who loved to draw and paint in watercolors different scenes of nature. 
As a child, Vincent was serious and thoughtful. He had homeschooling and was taught by his mother and a governess. Later on, he was sent to the village school and eventually attended a boarding school at Zevenbergen where he felt alone and abandoned. His parents sent him to the middle school in Tilburg where his sadness got worse. 
His interest in art started at a young age when he was encouraged to draw by his mother. Unfortunately, his sadness overshadowed the lessons, and later on, Vincent wrote that his youth was "austere and cold, and sterile". 
In 1873, Vincent went to the Groupil Gallery in London where he fell in love with the culture of the English. There he spent time visiting galleries and became a fan of the works of Charles Dickens and George Eliot. 
He fell in love with Eugenie Loyer, the daughter of his landlady. However, his marriage proposal was rejected and as a result, Vincent suffered a breakdown. To compensate for this, he devoted his life to God and taught in a Methodist boys' school. 
His love for art
In 1880, van Gogh decided to move to Brussels and become an artist. During this time, his brother, Theo, offered to support him financially. He taught himself by reading and studying books. 
It was in art that he maintained his emotional stability. It was in 1885 that he started to work on his first masterpiece, "Potato Eaters". It was when he moved to Paris when Vincent first saw Impressionist art in which he was moved by the color and light. He then started studying with Henri de Toulouse-Lautrec, Camille Pissarro, and others. 
Vincent's love life
Believe it or not, his love life is considered to be disastrous. He even fell in love with his cousin, Kate. But Kate was repulsed and fled to her home in Amsterdam. He then moved to The Hague and met Clasina Maria Hoornik, who later on became his companion, mistress, and model. 
Unfortunately, he left Hoornik and The Hague as this was also the wish of his family. Vincent then lived a nomadic life in The Netherlands and focused on drawing and painting the landscape and its people. 
Life as an artist
Vincent was also influenced by Japanese art and began studying eastern philosophy to further expand his knowledge and skills in art and life. He then went to France and moved into what we now know as "yellow house" where he spent most of his money on paint instead of food.
He completed more than 2100 works including 860 oil paintings and more than 1300 watercolors, drawings, and sketches. His painting "The Starry Night" was done in the asylum where he was staying in Sait-Remy, France in 1889. Inspired by this view, he wrote to his brother Theo and said, "This morning I saw the countryside from my window a long time before sunrise, with nothing but the morning star, which looked very big."
Over 10 years, he created more than 43 self-portraits which are now displayed in museums around the world, such as in Washington, DC, Paris, New York, and Amsterdam. 
He died on July 29, 1890, at the age of 37.