Things To Consider When Buying Posters Online
February 22, 2021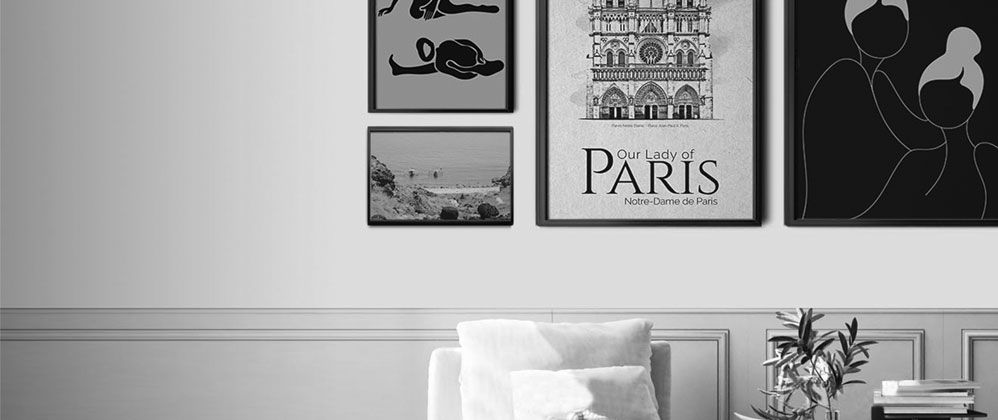 With today's global pandemic problem, most individuals go online in purchasing most of their needs. Looking at the different online shops, almost anything can be bought through the internet and delivered right at your doorstep. This is also true with home improvement items, such as posters and other wall decors.
Online shopping and you
With the current situation of the world these days, more people look for different ways to earn money for their survival. Technology has been put to test as many use the internet for online selling and online shopping. Almost anything these days can be purchased online. From grocery items to your favorite meals, these items can be purchased and delivered right at your doorstep. However, you need to be extra careful as there are scrupulous people who would take advantage of the situation. 
Buying posters online
As online businesses grow each day, the number of people patronizing these shops are also increasing. Why not? There are many benefits that can be obtained from online businesses, so are disadvantages. Almost any product can be purchased online and that includes posters. With a flick of a finger, you can buy the poster design that will make your walls look awesome. 
Browsing the internet will give you ideas on where and how to get your posters at reasonable prices. Artdesign has a wide range of trendy poster collections that will help your home decorating project be a success. You can choose from different themes that will blend well to your interior design style. From abstract art to contemporary poster art, these prints will make any plain looking walls appear impressive.
Over the years, posters have been used in various ways. Posters are popular for disseminating information, invitation for special events, and for decorating the walls. Posters can create a trendy and stylish room environment with the fantastic designs that are created these days. They can either be textual or graphical and are designed to be captivating and informative. 
Buying posters online can be quite easy and simple. All you need to do is search for the right online shop and browse their page. Many online poster shops have a wide range of poster collections. All you need to do is click on your preferred design and proceed to check out. You can also choose your preferred mode of payment for faster transactions. You can also communicate with a customer support representative to assist you with any concerns. 
Advantages and Disadvantages 
The internet is a great source of information and to admit it, many spend hours in front of our computers or any mobile devices. Shoppers can expand their network and choice of products or services with the use of the internet. 
In the past, designing and creating posters was quite complicated. With today's technology, poster creation, selling, and shopping can be easy and convenient. Though many people enjoy online poster buying, there are also some cons that we should be aware of. 
Here are some of the advantages and disadvantages of buying posters online:
Pros
Online shops are available 24/7 and shopping can be done at the comfort of your home

Buying posters online can help you avoid crowded areas as well as long queues

Buyers can avoid dealing with irate customers and sellers

Many online poster shops allow buyers to post reviews about their services and products

Online poster shops often offer perks such as discount coupons, vouchers, and freebies
Cons
Product that is delivered to you may be different from what you ordered online

Communicating online with a representative may be a challenge and will need your patience and tenacity

Sometimes, buyers cannot negotiate with the price and payment terms that can be done in local print shops

Legitimacy of some poster shops may be in question

Refunds may take a little longer as compared with that of the traditional shopping methods
Final thoughts
Buying posters online is not just about the product that you are going to buy. It is all about the shopping experience. Many consumers these days would want to experience the convenience of buying their products online up to the point when the item is delivered right at their doorstep. In artdesign, we offer a holistic WOW shopping experience that you will admire.